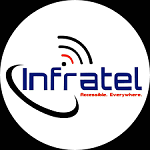 Job Title: Senior Data Centre Administrator
Job Purpose
The Senior Data Centre Administrator will maintain, monitor, secure and support the network and systems infrastructure of the Data Center. The officer – will be in-charge of systems provisioning for clients and ensuring effective resource utilization. He will also maintain, monitor, support and secure storage and cloud services.
Key Responsibilities
Storage Provisioning     
Provision Storage for Data Centre Clients.
Support Data Centre clients on Storage requirements and backup services
Server Decommissions: ensure that all server storage is cleaned up and reclaimed after a server has been decommissioned or migrated.
Re-label SAN ports to show that they are no longer used post migration.
Maintain backups for all systems and client repositories.
Implement cloud technologies and monitor their performance.
Cloud Services Provisioning
Virtual machines provisioning
Implement Software and patch updates.
Support decommissioning efforts
Network Management
Implement security for all network nodes.
Monitor the operations of network links.
Customer Services         
Handle support calls and advise clients in customer friendly manner.
Report on all matters affecting service quality.
Inventory Management
Maintain an up-to-date schedule of the equipment in the data centre.
Maintain data on Client Equipment and all required attributes.
System Health Checks  
Perform basic daily and weekly system health checks to ascertain system uptime.
Ensure compliance to privacy and security standards at all times.
Monitor the operations of servers, storage and other client nodes in order to ensure a high service uptime as per SLA metrics.
Incident Management System  
Update the incident management system with appropriate information whenever any incident occurs;
Resolve any relevant incidents
Reporting
Provide periodical reports for all operations
Knowledge, Skills, Qualifications and Experience
Full Grade 12 Certificate
Bachelor's degree in a relevant field
Member of EIZ or ICTAZ
Minimum of three (3) years of information technology experience with a focus on networks and telecommunications administration
Competencies required for this Role
Good knowledge of Virtualisation
Good knowledge of Storage Administration
Has extensive technical knowledge in data centre operations
Applies broader knowledge of standards to work assignments
Enhances his/her technical knowledge through continuous learning
Identifies problems/issues
Strength in network inspections and cable management
Solves non-routine problems by independently applying judgment to established analysis and
standard approaches
 Integrates/evaluates multiple factors to develop creative practical solutions
People Skills
Project Management
Communication skills
Ability to follow and strictly adhere to procedures
Analytical thinking
Wide knowledge of risks and threats;
Ability to prioritize risks and threats to network systems;
Ready to consult widely and efficiently and work as a team with other IT specialists;
Ability to quickly respond to any user query;
Quick learner, eager to leverage new technologies in a dynamic team environment