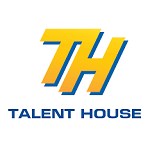 TO HEAD HVAC-R PROJECTS & CONTRACTS DEPARTMENT MANAGING 80 ENGINEERS & TECHNICIANS AS WELL AS ALL HVAC-R PROJECTS.
The suitable candidate must possess:
Fully conversant in HVAC-R engineering (both design and practical installation) and after sales and maintenance experience.
Well versed in VRV/VRF systems installation and designs.
Profound Refrigeration and Cold Room designing and installation experience.
Exposure to major projects in HVAC-R .
Must have sales exposure and manage clients, customers and full HVAC-R Department.
Full knowledge of complex chiller systems and designs.
Must be able to compile tenders and quotations for large projects.
Minimum 10 years' experience with at least 5 years in Managerial position.
Preferred experience in sub- Saharan African countries.
Interested Candidates can send their CV and application letter as one document to [email protected]. before the 20th of August 2021. Only shortlisted candidates will be contacted.
Find Zambia Jobs – The best job board for Jobs in Zambia