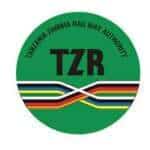 Tanzania Zambia Railway Authority (TAZARA)
The Tanzania Zambia Railway Authority (TAZARA) is a Statutory Institution owned by the two Governments of the United Republic of Tanzania and the Republic of Zambia on a 50/50 share holding basis, with its registered head Office being in Dar es Salaam, Tanzania. The Authority has two Regional Administrative Centres, one in Mpika, Zambia and the other in Dar es Salaam, Tanzania Applications are invited from suitably qualified Tanzanians to fill the vacant positions as follows:
Job Title: Senior Civil Engineer
Salary Scale: TSG 12
Reporting to: Regional Civil Engineer (Z)
Location: Mpika
JOB PURPOSE
The Senior Civil Engineer will be responsible to plan, initiate, co-ordinate and control all civil engineering works pertaining to the construction and maintenance of track, bridges, utility buildings, feeder roads, water supply and houses with a view to meet TAZARA objectives
KEY RESPONSIBILITIES:
1. Obtain instructions from superior related to overall regional maintenance and repairs on permanent way interrelates with current activities with a view of streamlining plans for same.
2. Prepares own regional maintenance and repair plans of the permanent way, bridges and tunnels, side line structure as submitted by the districts with a view of establishing regional plans for smooth execution.
3. Provide technical advice to subordinates and contractors with a view of ensuring to standard specifications and achieve desired objective.
4. Monitors fulfillment of the overall maintenance repair plans in the approved and emergency levels with a view of controlling these activities to the acceptable financial and material support.
5. Carry out joint periodical inspections with district to assess to find out track defects and the quality of will done by the maintenance units/gangs to ensure that overall technical state of the permanent way in the region is achieved.
6. Prepare periodical technical reports regarding the state of the permanent way with a new of appraising superior on same in order to harness support for rectification of defects and improve condition of track for operational requirements.
7. Participate in the investigation of the causes of the services train accidents and arrange for the materials tools and equipment for expeditions disposal of the accident and immediate restoration of smooth and safe track operationally.
8. Initiates preparation of budgetary plans for consolidation with a new of highlighting operational problems related to track so that overall management budget attached priority and support to maintenance and repair activities of the track for smooth and safe operations.
CORE COMPETENCIES
1. Goal-oriented and able to work independently to achieve results, as well as able to collaborate with a diverse team.
2. Able to write analytical and technical reports
3. Strong interpersonal communication and leadership skills
4. Ability to manage and prioritize tasks and projects
5. Excellent analytical and problem-solving skills
QUALIFICATION AND EXPERIENCE
1. Grade 12 Certificate
2 Bachelor's degree in Civil/Building/Engineering or its equivalent infrastructure from a reputable University
3. Eight (08) years relevant experience in works/infrastructural engineering
4. Not less than 35 years of age
5. Postgraduate work experience at senior level, will be an added advantage;
6. Registered Member of the Engineering Institute of Zambia (EIZ)
MODE OF APPLICATION 
Only candidates who meet the specified requirement need to apply to the address indicated below, enclosing their detailed curriculum vitae, certified copies of educational certificates, names and address of three traceable reference.
Closing Date: The closing date for applications is Friday, 25 March, 2022.
The Head Human Resource,
Tanzania Zambia Railway Authority,
Zambia Cost and Profit Centre,
P.O, Box T01,
Mpika, Zambia