Full Time
August 10, 2022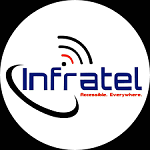 Infratel
Job Purpose
Senior Business Development Officer (SBDO) plays a crucial role in the success of the business. They are primarily charged with the responsibility of mapping out the business' growth path in view of the growth areas, entry into new markets (new sales leads, negotiate client pricing, and forecast sales revenue),introduction of new products (new product development) for both existing and new market segments. Overall, the SBDO is responsible to support the business towards attainment of its profit targets.
The role of Senior Business Development Officer is a data-driven role that requires commercial acumen and a deep understanding of the client base, the competitive market, and an ability to analyze sales team performance. The Senior Business Development Officer role is an integral part of the business because it centers on the management of external partners and collaborations with numerous internal teams.
Key Responsibilities
Develop and lead sector and client business development plans in line with the corporate and department strategic plan.
Own and manage the inclusion of new opportunities in commercial pipeline.
Analyze the INFRATEL customer base to establish a common approach to retention and growth
Customer Retention: effectively retain customers by ensuring proactive strategies to build and maintain high customer satisfaction.
Lead the planning and overseeing new marketing initiatives and campaigns.
Conduct Research on organizations and individuals to find new opportunities.
Be responsible for increasing the value of current customers while attracting new ones.
Find and develop new markets and improving sales.
Attend conferences, meetings, and industry events to keep abreast with the industry heartbeat.
Developing extensive, comprehensive customer solutions proposals that influence positively the decision to buy. They incumbent shall be the SPOC for all tender and bidding processes.
Developing goals for the development team and business growth and ensuring they are met.
 Working with the Strategy Unit and develop and manage an up-to-date understanding of the macroeconomic environment over the agreed plan period, using the information to consider the implications for existing and new sectors
Develop an understanding of relevant sectors and how they are likely to respond
Undertake key research to understand the Business and project drivers of sectors, customers and potential opportunities.
New Products Development
Be responsible for development and execution of the business growth strategy.
Be the commercial owner of new product development (NPD) in tendem with the Digital Solutions and Innovations teams and must therefore have a deep understanding of User Experience (UX) design, UXdesign is the process of creating products or services that provide meaningful experiences for users, involving many different areas of product development including branding, usability, function, and design.
Efficiently optimize utilization of the budgets. Keep Net Acquisition costs and other sales related cost under control to ensure that EBITDA margins across regions are sustained
People Management        
Improved performance by each employee
All sales staff performance contracts and appraisals completed and submitted as scheduled
Well trained team members
Improved teamwork
Retain high engagement of the sales force.
Knowledge, Skills, Qualifications and Experience
Full Grade 12 Certificate
Holds a University Degree in business/marketing,
MBA is an added advantage
Member of the Zambia Institute of Marketing(ZIM)
Competencies required for this Role
Minimum Experience   
Telecom Experience at management level.
At least seven years' experience with a minimum of three years in a commercial role at middle management level
Three or more years' managerial experience in Telecoms Sector would be an added advantage.
Key Knowledge
Broad understanding of INFRATEL Products and services
Understanding on the principles of effective customer service processes
Excellent communication, presentation and organizational skills
Successful background with stakeholder management
Key Skills            
Leadership & People Management
Coaching & Counselling
Team Building
Good negotiation skills
Solid analytical and decision making
Excellent verbal and written communication
Exceptional Microsoft Excel skills are a must and will be tested.
Key Attributes/Competencies  
Strong leadership skills
Demonstrated experience in developing executing successful commercialization strategies
Strong and demonstrated strategic thinking skills
Ability to think creatively and develop non-traditional solutions to complex business challenges
Outstanding sales management skills
Strong negotiation and analytical skills
Ability to be hands-on as well strategic