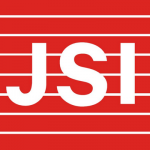 Senior Advisor – PMTCT (Consultancy)
Duties/Responsibilities:
Lead the technical capacity building of PMTCT services and work with the USAID SAFE team in an integrated approach to coordinate PMTCT activities on the project.
Develop PMTCT linkage and retention strategies in accordance to the current guidelines
Lead the design and implementation of demand creation activities to raise awareness of the importance of adhering to ART treatment and the need for HIV HEI testing.
Lead project Continuous Quality Improvement (CQI) initiatives to scale up linkage to ART for mother baby pairs.
Oversee development of integrated HIV/PMTCT/MNCH/FP facility interventions and work plans in order to strengthen integration of PMTCT activities on the SAFE project.
Design and lead project initiatives and technical assistance to increase uptake of PMTCT activities with high quality standards.
Increase coverage and uptake of PrEP among PBFM and AGYW
Lead initiatives in the development of strategies to increase PMTCT services in diagnosed and undiagnosed mothers/AGYW.
Oversee and promote the strengthening of EID, CD4 and VL lab monitoring, ensuring timely collection of relevant lab samples for diagnosis and monitoring treatment outcomes while ensuring results are received by providers and patients in a timely manner to guide patient management
Oversee the implementation of mother-baby pair retention in care through cohort monitoring with the use of the 0 to 23 register as it is critical to the health of both mothers and infants, and in improving the success of prevention of mother-to-child transmission (PMTCT) services.
Monitor and analyze and utilize PMTCT related data to make evidence based decisions in order to improve PMTCT services provided by the project.
Participate in and provide technical assistance to the national PMTCT Technical Working Groups (TWG) and task team.
Lead and/or oversee identification of, and activities related to, integration of PMTCT services with broader HIV services as well as family planning, maternal health and other reproductive health services.
Provide overall vision and leadership in PMTCT, including strategic and technical work, dialogue platforms, working groups etc. for impactful and forward-looking community engagement efforts.
Work together and supervise the PMTCT coordinators at regional level to provide the required technical assistance at facility level in all the SAFE supported facilities.
Collaborate with the m2m team in order strengthen PMTCT services in all the SAFE supported facilities and not limited to the facilities where there are mentor mothers.
Minimum qualifications:
Medical or Advanced degree in a clinical discipline (clinical medicine, nursing, public health).
5 years or more years of experience in HIV prevention, care and treatment programs with a particular focus on PMTCT preferred.
Excellent written and communication skills including the ability to represent the project at key stakeholders' meetings.
Experience working in the public sector or non-governmental organization on the PMTCT program.
Experience in capacity building e.g. developing content, planning, and facilitating training and providing technical assistance.
Ability to multi-task efficiently and prioritize activities in support of Project goals and deadlines
Demonstrated track record in working with teams, showing high performance with demonstrated flexibility, and ability to handle pressure;
Excellent written and oral communication skills with strong organizational and planning skills
Strong interpersonal training and mentoring skills
Ability to undertake field visits for monitoring and mentorship site visits
Ability to work both independently, and as member of diverse task teams.