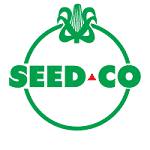 SeedCo Zambia Limited
JOB ADVERTISEMENT – SEED INSPECTOR
Seed Co Zambia International Limited wishes to fill the vacancy of Seed Inspector to be based in Mkushi. This position will report to the Production Manager and shall be responsible for among other duties:
Conduct field inspections timely and properly in accordance with the requirements of the Seeds Act Regulations and the ISO 9001:2015 working instructions.
Timely sampling of seed for both certification and genetic purity analysis. All the sampling must be done in accordance with the current existing ISO and ISTA sampling procedures.
Ensure seed being delivered meets the minimum set standards of germination, moisture, purity and pest control management as stipulated in the Seeds Act Regulations and the ISO 9001:2015 working instructions.
Provide seed production and agronomy technical back-up services to seed growers, farm managers/ supervisors.
Effectively participate in the development of a grower base that is productive and efficient.
Ensure contracts and other documents are fully signed.
Handle seed production complaints and refer those you can't handle to relevant higher office.
Keep abreast of any developments in seed production and legislation and advise seed growers accordingly
Develop and maintain sound and cordial relations with SCZ Ltd both external and internal stakeholders
Maintain high levels of integrity, loyalty and professional performance at all times.
Monitor the activities of competitors so as to benchmark best practices and identify opportunities for the improvement of our practices.
 Attend all meetings as called for by the Production Manager or any higher office.
 Submit weekly accurate and well updated reports to the Production Manager or any higher office.
Qualifications & Experience
Diploma in Agriculture or Agri-Business Management related field
Computer Skills – Microsoft Office Word & Excel Conversant
Seed Inspectors' License Certificate is a Must
Valid Manual Vehicle Drivers License
Interested candidates should e-mail their applications with supporting documentation (CV & copies of certificates) to [email protected] or hand deliver their applications to the Human Resources Department at Business Complex.
Deadline: For submissions is Wednesday 4th August 2021 at 16:00hrs.
Late submissions will STRICTLY not be accepted.
Find Zambia Jobs – The best job board for Jobs in Zambia