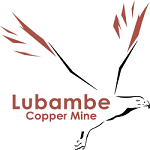 Lubambe Copper Mine Limited
Lubambe Copper Mine is located within the Greater Konkola Area of the Zambian Copperbelt and consists of a large – scale mining license covering an area of approximately 228 square kilometres.
Completed and commissioned in 2012, Lubambe is an underground operation supported by a shaft and decline access with a 2.5 million tonne per annum capacity ore concentrator. The mine's current depth is 450 meters producing a high-grade copper concentrate which is then treated at Zambian smelters.
The mine currently employs 1, 125 direct employees and a further 1,200 contractors. It places the highest priority on safety with a world class safety system.
Supporting local communities and suppliers is a key business focus of the mine.
EMR Capital owns an 80% controlling interest in Lubambe while ZCCM-IH owns 20%.
The Mine seeks to employ an experienced and qualified individual in the following position:
Security Superintendent (x1)
This position reports to the Security Manager.
Core Purpose of the Position
The Security Superintendent supports the Security Manager to manage and safeguard Company resources and investigate breaches of security. The role is responsible for initiating and managing appropriate security systems to minimise risks relating to security of Company staff and assets. The role holder also manages the day-to-day security shift operations.
Key Performance Areas/Indicators (KPA/Is):
Continuously liaise with the Security Manager on the Company's security tactical strategies, policies and procedures.
Monitor security trends and indicators in the Company and identify optimization proposals.
Monitor and advise on security tools, techniques and methodologies to support business initiatives.
Implement and sustain effective security technologies and approaches and manage security improvement projects on an ongoing basis.
Build constructive relationships with the host communities and local law enforcement agencies.
Communicate the Company's security best practices to peers and line management.
Efficiently co-ordinate all intelligence gathering and criminal investigations through to conviction.
Monitor and evaluate the performance of outsourced security service providers in line with the Service Level Agreement.
Deliver an efficient physical security service by ensuring that Company security team and hired security personnel provide effective guardship to detect and prevent thefts, accidents and unauthorised intrusions.
Maintain a key register and assure the safe custody of keys deposited with Security Department for safekeeping.
Manage the security control room ensuring the effective functioning and deployment of electronic surveillance and CCTV systems.
Supervise preparation of accurate and fit-for-purpose analytical and statistical reports on security operations and activities.
Academic Qualifications and Experience
Grade 12 Certificate with 5 O' Levels which must include English.
Diploma in Security management course or any other social science.
Relevant security training.
Possession of valid SADC Drivers licence.
Computer literate with excel and word being a must.
At least 10 years of handling security matters preferably in the Mining Industry.
Ability to work with minimum supervision.
Ability to work under pressure and meet tight deadlines.
Excellent Written Communication skills and analytical skills.
Efficient organisation and time management skills.
Ability to work with own initiative.
Applicants who meet the above requirements are invited to send their Curriculum Vitae in MS word format to [email protected]. Please indicate the job title of the job you are applying for in the subject line of your e-mail. The closing date for receipt of applications is Thursday 28th October 2021.
Only shortlisted candidates will be contacted.