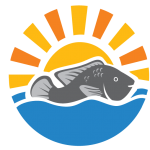 Yalelo Limited
Yalelo is seeking highly motivated, energetic, and hard-working individuals to fill the position of Security Operations Officer.
These positions are open to Zambians only.
Location: These roles will be primarily based in Kitwe and Lusaka.
The security Operations Officer role involves management of Site Inventory with regards to access control, securing facilities and receiving as well as dispatching of stock and supplies. They generate documentation for stock & asset movement, dispatch and Gate passes.
The Right-Fit candidates will:
Keep record of stock/property entering and leaving the premise and conduct stock validation at critical control points (Harvest, Transfer and Dispatch).
Enforce Bio Security Protocol.
Update site specific registers and forms.
Update security registers for gates, dispatch, harvest.
Conduct people and vehicle searching protocol.
Enforce the lost & found guidelines.
Monitor & raise alarm for incidents observed on surveillance equipment.
Inspect buildings, equipment, and access points, permitting entry.
Prevent losses and damage by reporting irregularities, informing violators of policy and procedures.
Restrain trespassers and Violators.
Take accurate notes of unusual occurrences
Assist authorities in law enforcement.
Provide quick response to incidents and emergencies.
Provide preliminary and background information on incidents
The Essentials:
Full Grade Twelve (12) Certificate
Relevant Security Training
1 Year+ In similar role in private Security Operations.
Knowledge of Yalelo's Procedures, Processes, Policies and Quality standards.
Knowledge of security systems, access control techniques and security surveillance procedures
Knowledge of aquaculture marine systems is an added advantage.
Excellent organization skills
Good communication and negotiation abilities
This is a full-time position and the successful candidate must be available to work weekdays and weekends.
If you are the one, Yalelo wants to hear from you today!!!!