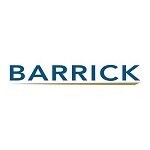 Lumwana Mining Company Limited (LMC)
Position: Security Operations Officer x2
Lumwana Mine, Kalumbila, Zambia.
Reporting to: Security Operations Supervisor
Lumwana Mining Company Limited (LMC), a copper mining company owned by Barrick Gold Corporation is situated in the North Western region of Zambia, some 300 km west of the Zambian Copperbelt and 95 km south west of the provincial capital of Solwezi. The mine is a multi-pit, multi staged operation mining approximately 100MT of ore and waste per annum and producing copper concentrates containing an average of 120,000 tonnes of copper metal per year over a twenty (20) year mine life, making Lumwana the largest single open cut copper mine in Africa. The Company is now looking for highly committed and qualified individuals to be considered for the position of Security Operations Officer X 2.
Role Summary
Reporting to the Security Operations Supervisor you will be responsible to ensure safety and security of LMC employees and their families, business partners and visitors, living, working and visiting Lumwana Mine Company (LMC).. Your duties will include but are not limited to the following:
Responsibilities
Security Prevention Awareness to be proactively maintained. Reporting all deficiencies in a timely manner so as to minimise opportunity for loss of company property etc.
Accurate, Detailed and Timely delivery of required administrative reports (Oral, Written, Incident, Statements, Safety etc.) so as to ensure each party is an informed state.
Proactively coordinate all operational resources deployed in keeping with Standing Operational Procedures ensuring the maintenance of an effective, efficient and professional service provision by the Security Services Department with a specific focus to Access Control Points/Gates to the Mine.
Protect company employees and property by following all relevant procedures at the assigned position and provide a positive and cooperative input to the Security Management team.
Experience & Qualifications
Grade 12 or higher.
Certificate in Security related qualification (would be an added advantage)
Must have worked in any Security Institution with a bias in Security Operations.
Must have excellent written and oral communication skills in English
Competent in incident investigation
Proven ability to deliver results and act as a change agent.  
Applicants may be subjected to any of the following: a Security and / or Police Clearance Check; a Competence Assessment, Qualifications, Credit and Reference Checks. 'Be Aware of Fraudsters'
Lumwana Mine does not solicit for payment of any funds towards the recruitment process.
 Zambian Nationals who meet requirements for this position and are resident in Zambia are strongly encouraged to apply.