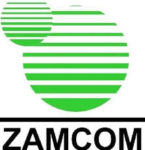 Website Zambia Institute of Mass Communications
The Zambia Institute of Mass Communications (ZAMCOM) was established under the ZAMCOM Act of Parliament of 1996 to provide Communications and Media training and production services. ZAMCOM has been undergoing a corporate renewal and is currently implementing a new strategic plan aiming at positioning the organization to becoming financially viable and independent.
As part of its transformation process, ZAMCOM is inviting applications from suitably qualified and experienced candidates to fill in the following position;
Position: Security Guard
Job Purpose
To Protect the institutional property and Staff by maintaining a safe and secure environment.
Main Duties
Monitor and authorize entrance and departure of employees, visitors, and other people
Guard against theft and maintain security of premises.
Write reports of daily activities and irregularities, such as equipment or property damage, theft, presence of unauthorized persons, or unusual occurrences.
Call the police or fire departments in cases of emergency, such as fire or presence of unauthorized people.
Patrol randomly or regularly building and perimeter
Monitor and control access at building entrances and vehicle gates
Qualifications and Skills
Grade Twelve Certificate
At least three (3) years' experience in a reputable organization
Good written and oral communication
Must have no criminal record
High levels of integrity
Sober minded
Applications accompanied by photocopies of academic and professional qualifications with detailed Curriculum Vitae giving at least three (3) traceable references should be sent to:
The Executive Director
Zambia Institute of Mass Communications Educational Trust
Plot 3529 Government Road
P.O Box 50386 RW
Lusaka.
Or send via email to: [email protected]