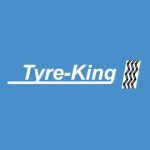 Tyre-King
JOIN OUR TEAM
CAREER OPPORTUNITY
POSITION: SECURITY GUARD (1)- LUSAKA
Purpose of Job In this role the candidate will be responsible for securing company and private assets and ensuring that there is adequate guarding services of all company property.
Key duties
Safeguard company property
Fraud, theft, pilfery detection and reporting
Report writing and filing of the occurrence book.
Accountability for security gadgets
Working with external security companies
Sales & fitment service support
Perform any other duties related to the objectives of the job as assigned by the supervisor.
Qualifications: Education, Competencies and Experience .
Grade Twelve (12) full Certificate
Security work or related work experience of at least 2 years.
Minimum Six (6) months security training
Ability to read and write good English
Ability to speak and communicate well in English
Must have a high sense of vigilance displayed
How to Apply:
Interested candidates should Send their detailed CV which includes three referees with daytime contact numbers, certificates and application letter that states why you think you should be selected for this job. Send your application to: The Human Resource Manager, Lusaka, email to [email protected]
Closing Date: 12th November 2021.
Clearly state in the subject line the position being applied for: Security Guard Application.