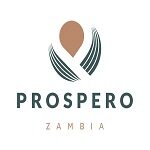 Job title:  Sector Assistant
Location of Assignment:  Lusaka and some travel within Zambia (in line with Prospero COVID-19 policy)
Sector:   TBA
Reports to:      Sector Leads
Anticipated start date:    March 1st, 2022
Duration of contract:     2 years
2. ABOUT PROSPERO
Prospero is implementing the UK Aid-funded Private Enterprise Programme, which is designed to incentivise investment in innovation that will change the way market systems work and create new growth opportunities for SMEs. We focus on the following high-growth potential sectors:
Food and Agriculture: Increasing competitiveness and value of Zambian food products in end consumer markets.
Mines and Mining Services: Increasing the sustainable and inclusive economic impact of mining in Zambia.
Tourism and Hospitality: Increasing the value and proportion of tourist revenues captured by local businesses.
Investment Services: To increase MSME access to appropriate financial services by strengthening the Zambian finance and investment ecosystem
Business Services: To increase MSME access to appropriate non-financial services to stimulate business innovation and growth.
We partner with leading private sector players, government agencies and business associations to design synergistic initiatives that support strong business model development, promote transformative financial services, attract quality investors and foster enabling business and investment environments. We work at the intersection of market system development and the impact investment ecosystem, recognizing that enterprise growth at scale requires access to substantial and sustainable sources of commercial finance.
3. SPECIFIC CONTEXT OF THE ROLE
The specific context for this role is:
The Sector Administrative Assistant provides administrative support to ensure the efficiency and smooth running of the sectors.
4. SCOPE OF WORK
Specific Duties:
General administrative support to the Sector Lead – typing, budget development, research, travel, and meeting arrangements, etc.
Ensuring sector files (hard copy and soft copy) are well-maintained, orderly, and regularly updated
Conducting initial review of grant milestone claims and contract deliverables/invoices to ensure alignment with grants/contracts/finance department requirements (for grants/contracts not managed by Associates)
Occasional sector communications support (e.g., follow-up calls to prospects and grantees)
Maintain sector milestone claim tracker, sector budget tracker and travel schedule trackers
Take minutes of sector meetings.
Support coordination of sector activities (in-house sector trainings, sector meetings)
Occasional sector event support
Liaising between the Sector leads, Initiative Managers, Associates, and different units within Prospero (Procurement and Compliance, Monitoring and Evaluation, Finance, Outreach and Knowledge) as necessary
Additional responsibilities as required in support of Prospero's work:
Cover for colleagues on leave or absent
Duty to report any suspicion of fraud or unethical activity Any other tasks as requested by the manager/supervisor
5. REQUIRED/DESIRABLE EXPERIENCE
The ideal candidate must have a minimum of a diploma in Business Administration or related field with at least 2 years of experience in an administrative role.
Job Competencies
Communication
Attention to detail
Efficiency
Time cautious
Business oriented
Creativity
Teamwork
Emotional intelligence
Ethical
Honesty
Interpersonal relations
Multi-tasking
6. APPLICATION GUIDELINES
We invite all interested candidates to submit the following documents:
Curriculum Vitae (CV)
Letter of Motivation outlining how your experience, skills, and professional networks fit with the required job description. Please clearly state your expected remuneration.
Please submit your application to [email protected] by February 17, 2022. Clearly state, Sector Assistant in the subject line.
Please note that only shortlisted candidates will be contacted.