Full Time
Applications have closed.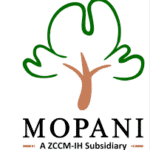 Mopani Copper Mines Plc has operations in Mufulira and Kitwe on the Copperbelt Province in Zambia. The Company's success has been as a result of its focused approach to improvement and the mutually beneficial relationship enjoyed with its stakeholders — an important sector of which is its employees.
The Company seeks the services of a Sectional Engineer – Mechanical
The successful candidate will be responsible for planning, controlling and coordinating the maintenance and repair of equipment and machinery to acceptable standards and ensure that they are in good and safe working condition with maximum availability to enable production targets to be achieved within budget.
The responsibilities of this role will include but are not limited to the following:
Ensure high equipment availability (above 85%) to enhance high production and continuous operation Ensure compliance to domestic and statutory safety regulations in order to prevent accidents and damage to company property Ensure cost/budgetary control by closely monitoring spares, services and good labour utilisation to increase productivity
Carry out project work in order to improve plant performance and product quality
Provide technical assistance and guidance to tradesmen on matters beyond them in order to train and develop them
Produce technical reports
Make technical recommendations for decision making by Line Management Any other duties assigned
To be considered for this position, the candidate should meet the following minimum requirements:
Grade 12 Certificate or its equivalent
Degree in Mechanical or Electrical/Mechanical Engineering Underground working experience will be an added advantage
Good oral and written Communication Skills
Computer Literate
Registered with the Engineering Institute of Zambia (EIZ)
At least two (02) years work experience in similar position
The successful candidate must be result oriented and have the ability to work with own initiative, ability to understand scope of work, paying particular attention to Company Policies and Corporate Objectives.
Mopani is committed to establishing a winning team and a copper and cobalt business it can be proud of. The Company operates an employment policy of "meritocracy" — aiming to employ the right people with the right skill, irrespective of race, gender or creed.
Interested, suitably qualified and experienced applicants should submit an application in either soft or hard copy not later 21 November 2022 with contact phone numbers, detailed curriculum vitae that should be three pages or less and three contactable referees and copies of other credentials to the postal address below:
Human Resources Superintendent – Manpower
Mopani Copper Mines Plc
P O Box 22000
Kitwe
Email: [email protected]
Full confidentiality guaranteed. Please note that only short listed applicants will be responded to.