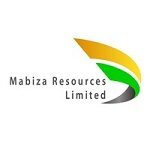 Mabiza Resources Limited
Mabiza Resources Limited ("Mabiza") operates the Munali Nickel Mine ("Munali"), which is located in the Mazabuka District, 80kms south of Lusaka, Zambia. Mabiza is a wholly-owned entity of Consolidated Nickel Mines Ltd.
The Mine is a modern, world-class facility with fully mechanized underground operations. To support this vision, Mabiza is seeking the services of an experienced and qualified individual to take up the position of:
1. Role: Sectional Engineer Electrical and Instrumentation
Reporting: Superintendent Electrical & Instrumentation
Job Purpose: To effectively manage all electrical and instrumentation work for mobile and fixed plant and associated infrastructure.
2. Responsibilities: 
• To support the Engineering Superintendent in the execution of his functions on all mobile and fixed plant and associated infrastructure.
• Holding the Mining Regulations legal appointment 209(1)(b) as Subordinate Engineer Electrical and Environmental Regulation 3(2).
• Monitoring & enhancing Mine Safety performance, to fulfill all statutory requirements related to safety, health & environment.
• Inventory control, initiating cost reduction program for reducing operating cost, introduce improvement projects.
• Ensuring safe work practices are followed at all times and drive safety awareness as a priority.
• To ensure the required availability and reliability of normal & emergency electrical equipment and infrastructure to safeguard mine operations.
• Planning and adherence with company power requirements, stores & spares, operation & capital budgets, shutdown activities, manpower & material management.
• Ensuring full implementation of electrical maintenance, monitoring company performance on planned and corrective maintenance compliance, and practicing asset management principles.
• Budgeting cost control and project management and ensuring that plant operations and capital projects are carried out within budget and on time.
• Monitoring & controlling company monthly expenditure on electrical and instrumentation maintenance to be within budget for the mine and spearheading a cost-saving initiative to reduce operating cost.
• Contract and contractor management.
• Establishment and implementation of relevant engineering standards and procedures.
• Monitoring & evaluating the performance of all contractors for quality of job execution.
• Establishment and implementation of relevant engineering standards and procedures.
• Maintaining all documentation required for all the three management Systems (QMS/EMS/OHSAS).
• Work within cross-functional teams and coach, mentor supervise, and lead direct reports.
3. Skills & Qualifications: 
• Grade 12 School Certificate.
• Degree in Bachelor of Engineering in Electrical Engineering.
• Basic Knowledge of Commerce & Finance.
• Minimum 3 years of engineering and managerial experience in the Mining and Processing Industry.
• Sound technical knowledge.
• Computer literate (i.e. MS Office including Excel, Word, and PowerPoint)
• Full Member of EIZ.
• Demonstrating commitment to safe working practices
• Sound problem-solving skills.
• Ability to effectively delegate while maintaining forward motion on key deliverables.
• Proven team player skills with the ability to build and maintain internal and external relationships.
MRL offers equal employment opportunities. If you are ready to take up this opportunity, e-mail or post your CV with a full application letter. Only shortlisted candidates will be contacted. Please apply to
HR Business Partner
Mabiza Resources Limited
P.O. 50799
LUSAKA
Or email your application and C.V. to [email protected] and copy [email protected]
Closing Date: 12th April 2021
Find Zambia Jobs – The best Job board for jobs in Zambia