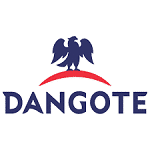 Description
Spearheading all electrical activities in the allocated section i.e. maintenance planning, new installations, spares management and providing technical assistance as required for the maintenance and operations of the plant.
Coordinating with Dy.HOD/HOD in the planning and control of major shutdowns and upgrades in terms of required materials/sp0ares and manpower.
To provide adequate maintenance support to the sections operations to reduce downtime.
To ensure steady and optimal availability of equipment to meet set targets.
To reduce downtime of equipment through adequate preventive maintenance
Ensuring that electrical distribution systems and equipment such as transformers, HV motors, etc. are maintained in a manner to meet statutory compliance and that all statutory testing and inspections are recorded and maintained as per Zambian mining regulation.
Conducting regular inspections and maintenance on 11/0.69/0.4kv equipment i.e. vacuum circuit breaker, checking and replacement of slip ring motor brushes, stator and rotor terminal checking and IR measurements, overhead line patrols (HT line), substation fire suppression system checking.
Monitoring of budget and cost controlling to ensure the sectional set targets.
Coordinating with power plant personnel to ensure continuity of power supply for the cement plant.
Assisting the Dy. HOD/HOD in writing and updating of existing Standards Operating Procedures (SOPs) for various installed equipment in the Cement plant.
Documenting maintenance history of all plant equipment and preparation monthly reports.
Attending meetings pertaining to maintenance, safety, root cause analysis, shutdown planning, procurement/purchasing of spares and any other as required.
Maintaining good working conditions and adhere to safety procedures during maintenance operations i.e. Lockout –Test Out-Tag out, Job safety analysis, risk assessment, work permit.
Production of various reports as required by management i.e. maintenance, electrical waste disposal, stores/spares consumption, power failure and project reports.
Working towards the department's goal which is zero breakdown (100% equipment availability)
Keeping the emergency diesel generator ready in case of power failure at the power plant.
Utilizing SAP for monitoring the stock inventory to ensure availability of critical spares for equipment at all times.
Carry out on-the-job training for technicians in the field of Electrical technology.
Track and compare performance of required machine against planned target. Ensure high MTBF of electrical equipment in the plant.
Perform trend analysis of shift reports and determine machines post- maintenance performance.
Implement energy saving activities/initiatives in the plant.
Requirements
Full Grade Twelve Certificate with credits or better in English and Mathematics
Bachelor's degree in Electrical and Electronics Engineering or related discipline.
Minimum of three (3) years post-qualification experience.
High Voltage Switching.
Mines Safety Department Engineer's Legal appointment will be added advantage.
Experience in cement plant will be added advantage.
Good knowledge in SAP and computer proficiency.
Proficiency in Microsoft office suits.
Attention to Detail
Ability to Multitask
Ability to Work Independently
Communication Skills