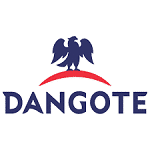 Dangote Cement Zambia
Job Title: Section In-Charge
Description
Job Summary
Champion and manage all process activities within the cement grinding section (from Clinker Silo to Cement Silos, including Gypsum crushing area) in the DCZL plant to ensure that optimization of all production processes and maintenance of preset quality standards.
In the absence of the Kiln shift in charge, assume all responsibilities and key deliverables of the concerned kiln shift in charge.
Key Duties and Responsibilities
Execute actions as per directives of Head of Department in order to meet budgeted production rates.
To take full responsibility of the Section in terms of management of staff, management of production and quality targets and to ensure the smooth running of the production processes.
To take full responsibility for product quality within the Section in line with the company's quality systems, processes and procedures.
Manage, develop and motivate direct reporting staff.
Monitor, measure and report on production related process performance, general issues.
To ensure good communication either verbally or in writing with all members of staff.
To ensure that Health and Safety rules and regulations are adhered to, in that section and all matters relating to this are dealt with using the resources within the company in line with the companies Health and Safety policy.
Problem solving and troubling shooting skills are used to ensure that all team members can identify root causes and take fast effective action to resolve the problems in hand.
To work closely with other section Supervisors to ensure production handovers are effective communications tools.
To ensure that the training skills are met for current and future demands of the shift.
To have an active role in the companies continuous improvement plan to achieve plans for future growth within the company.
Maintain housekeeping standards to ensure a clean and safe workplace.
All employees are responsible for ensuring company resources are used in an effective manner to ensure best operating costs.
Be able to make appropriate decisions while following the company's organizational structure.
Maintaining high level of timekeeping is of the essence.
Requirements
Full Grade 12 certificate.
Bachelor's degree in Chemical Engineering.
Minimum of Seven to Ten (7-10) year's relevant experience in the Cement or Manufacturing Industry.
Find Zambia Jobs – The best job board for Jobs in Zambia