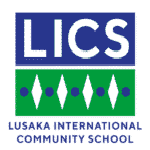 Website Lusaka International Community School
Secondary Vice Principal Pastoral (Ref: SEC006)
Based in Lusaka, Zambia, Lusaka International Community School (LICS) is a co-educational, secular, fee-paying, non-profit school, which provides an internationally recognised education to a culturally diverse, globally-minded student body in a caring and supportive learning environment. LICS holds in high esteem its vision statement which is to "maximise the potential of future world citizens".
LICS is a leading independent Pre-Primary, Primary, and Secondary School based in the leafy suburb of Roma in Lusaka, Zambia, and is a member of CIS, AISA, and ISAZ.
The school is in an exciting phase of facility and curriculum development and will offer the incumbent an enriching and enjoyable sense of professional fulfillment. For more information about Zambia, please visit, https://www.zambiatourism.com/
We seek to appoint a Secondary Vice Principal Pastoral with effect 1 August 2021.
LICS offers an attractive remuneration package paid in US$. A tax-free gratuity is paid upon successful completion of each contract. Fully furnished modern accommodation and monthly utility expenses are covered by the school. Exceptional Medical Insurance is offered along with a range of other benefits such as generous and meaningful professional development, settling-in allowances, baggage allowances, etc.
Position Summary:
Job Purpose
To assist in Leading, developing, and managing the Secondary School of LICS in an inspired, motivated, and dynamic way. To strive for optimal academic performance from each learner by maintaining teaching standards and quality in staff in a caring and supportive environment. To support the Community Service efforts and enable the sports and extra curricula program to function effectively within the school day. To lead the pastoral care team and have an overall knowledge of the needs of all learners
Requirements:
Leadership knowledge and understanding
Skills and practices of leadership
Leadership values and attributes
Professional relationships in leadership
Leading teaching and learning
Establishing management systems
Leading innovation and improvement
Community engagement
Qualifications and Qualities:
BEd / BA (QTS) / PGCE or equivalent.
Qualifications and training relevant to the leadership position
Registration with a Teachers' Accreditation / Registration Body.
Senior leadership skills (motivator, discipline, initiative, professional manner)
Willingness to optimize, communicate and coordinate, and continuous review processes
Proven and respectful communication skills within a diverse cultural teaching staff, with students and parents/business partners
Proven skills/record in management of a department/area in an international school
Knowledge and experience of data analysis and student tracking.
Proven track record of management of learner disciplinary issues.
IT literacy, knowledge of Word, Excel, PowerPoint within the Microsoft Office Professional Package
Proven experience in pastoral care and/or an academic department.
Have the ability to be pro-active, using foresight using planning skills to help move the school forward.
Be a team player
Key Responsibilities/Accountabilities
Learner welfare and performance
Develop a fully inclusive pastoral care system across all year groups, taking the lead on all areas pertaining to learner welfare.
Oversee the secondary PTC schedule.
With the vice-principal academic, oversee intervention programs for learners who are underachieving.
Lead on development (with the secondary senior leadership team) of systems of tracking and monitoring student's academic performance.
With the Key Stage Leaders and secondary principal review and develop a system of rewards and sanctions.
Oversee the effective implementation of the secondary school house system.
With the Key Stage Leaders, oversee the effective implementation of the secondary school PSHE program (relevant to each year group)
With the Key Stage, Leaders monitor and manage learner attendance, working with families if/when the need arises.
Safeguarding
Monitor, report on, and take necessary action on all elements related to learner attendance
Act as the secondary Designated Safeguarding Lead (DSL)
Chair the weekly learner of concern meeting with other key stakeholders.
Lead training on all elements of child protection and safeguarding
Ensure that learners feel safe and secure within the school environment.
Undertake child protection and safeguarding training relevant to the role.
With the KS Leaders, develop and implement systems that support and provide pupils with opportunities to seek help or advice from their peers or from appropriate adults.
Policy development and communications
Ensure that the secondary environment is safe, well maintained, and in keeping with the health and safety policy
Coordination contribution to LICS staff policy handbook.
Development of the LICS Secondary parents handbook
Contribute weekly to SCOOP newsletter
Communicate to parents on all pastoral matters.
Line management, Staff Development, and training
Develop and disseminate any required policies relevant to pastoral care.
Line manage all KS Leaders and pastoral staff.
Where necessary lead on staff development and training.
Line manage the student counselor and (with the Academic VP) oversee the work of the Student Support Services (SEN department)
Conduct performance reviews for staff under their management as necessary and in line with school policy.
Remuneration:
Competitive package.
Application Process
Please visit our website( https://www.lics.sch.zm/career-opportunities ) and fill in the online application form and upload a detailed CV with a covering letter along with three referees, one of whom should be your current supervisor by 23rd April, 2021. Kindly note that only shortlisted applicants will be contacted.
Safeguarding
Lusaka International Community School is committed to safeguarding and promoting the welfare of our children and young people and expects all staff and volunteers to share this commitment. The successful candidate's appointment will be subject to full security vetting.