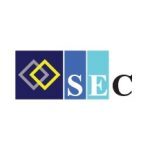 Securities and Exchange Commission (SEC)
INVITATION FOR APPLICATIONS FOR GRADUATE TRAINEE PROGRAMME
The Securities and Exchange Commission ("SEC") is a statutory body established under the repealed Securities Act, Cap. 354 of the Laws of Zambia and whose existence is continued under the Securities Act, No. 41 of 2016. The Commission's mandate is to regulate and promote the orderly development of the Zambian Capital Markets by, inter alia, licensing of financial intermediaries and securities exchanges, the registration of securities such as debt and equity instruments and authorization of collective investments schemes.
The SEC is hereby inviting interested persons to apply for the SEC Graduate Trainee Program. The SEC Graduate Trainee Program is an in-house initiative aimed at developing the Commission-specific competences by identifying highly talented recent graduates at either bachelor's or master's level from reputable learning institutions with a view to developing them for future responsible positions in the capital markets industry. The trainees will undergo a structed development program under an experienced mentor to be shaped into the required SEC skill set. The Commission is looking to admit Ten (10) recent graduates for the program.
For purposes of participation in the programme, a recent graduate is one who graduated not more than 2 years before the date of this invitation.
SEC is Considering recent graduates in the following disciplines:
Business Administration
Accountancy
Treasury
Investments
Banking and Finance
Risk and Internal Audit
Law
Information Technology
Economics
Corporate Finance
Full ACCA/CIMA
Portfolio Management
Development Studies
Human Resources
Treasury/CFA
other relevant qualifications (SEC reserves the right to determine which qualifications satisfies this criteria)
Commerce
Financial Management
Procurement and supply
Eligibility Into The Program
Must be Zambian national
A graduate from a reputable University locally/abroad with a Merit or Distinction must have graduated from university/college in the last 2 years
Must not be older than 25 years at the time of applying
Interested candidates should apply by sending their Cover letter, CV with proof of national identity as well as certified copies of professional and academic qualifications to the following address and may be sent electronically to [email protected]
The Chief Executive Officer,
Securities and Exchange Commission,
Plot No. 3827, Parliament Road,
Olympia,
P.O. Box 35165,
Lusaka.
Successful applicants will undergo Aptitude Tests and Psychometric Assessments. This is a one- year program, and it starts on 01st April 2022.
Applicants that do not meet the set criteria will not be considered. Candidates with qualifications from overseas universities should have them validated by the Zambia Qualifications Authority to get the equivalent of the local qualifications prior to submitting the application.
The closing date for receiving applications is Monday 28th February 2022 at 17:00hrs.