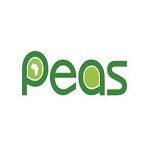 At PEAS, our mission is to 'expand access to sustainably delivered quality secondary education across Africa'. We are passionate about delivering quality education at a low cost, so that we can educate the poorest rural communities and replicate our model across other communities.
PEAS Zambia have achieved great things over the last 10 years, and we know we can achieve even more in the next 10 years. Building on the solid foundations of our programme, we want to grow our impact in our own secondary school network and beyond.
Our ambition is to be true exemplars of quality education, and to drive improvements across the Zambian education system. We are now looking for a School Networks Senior Manager (SNSM) to join us on this exciting and challenging journey to make our ambition a reality.
As SNSM, your core focus will be to deliver performance improvements in Access, Quality and Sustainability across the PEAS Zambia School Network. You will also be designing and implementing an exciting new external system strengthening technical assistance programme to improve school management practices. This role will also oversee PEAS Zambia's Monitoring, Evaluation & Learning and Safeguarding functions.
We are looking for someone with experience of successfully running, managing or supporting a number of schools in Zambia, with an interest in innovative education practices from outside Zambia and a track record of improving education outcomes in a low resourced setting.
PEAS Zambia are an impact driven, highly effective, and supportive team who are united by our vision, values and desire to give the highest possible number of students the best possible education and life outcomes.
Role:
This role will sit on the Senior Management Team (SMT) and will report to the PEAS Zambia Head of Programme. To be successful as a senior manager at PEAS, you must be ego-less, prepared to be both a 'great leader' and a 'great do-er'. You will directly line manage a team of 3-5 individuals, working with them to deliver school network improvements as well working with collaboratively across departments, offices and externally. To do this, you must be able to guide, motivate and support your line managees to be high performing and deliver results.
This opportunity is both exciting and challenging as we seek to work towards solving one of the worlds' biggest challenges; ensuring access to quality education for all. If you are excited by this role and meet the criteria, we would love to hear from you.
Who we are looking for
***Please ensure you read the School Network Senior Manager Candidate pack before applying as full details of the role and responsibilities are outlined there*** 
Has:
Minimum of a degree from a recognised university
Experience successfully running, managing, or supporting several schools in Zambia or elsewhere.
Proven track record of improving educational outcomes in low resource settings.
Experience of working with complex stakeholder groups in rural low income settings
Proven track record of using data and insights to make programme related strategic decisions
Proven track record of budget management, reporting and financial management
Can:
Design and lead professional development activities (e.g. training sessions, mentorship and coaching) for school staff and staff who support schools
Confidently set and manage school and/or education programme budgets
Engage with, interpret and understand school/education performance data
Confidently communicate clearly and concisely verbally and in written form in both English and Bemba, drawing out and communicating salient points
Successfully influence, motivate and get the best out of people both within and outside of a line management relationships
Confidently use workplace technology and able to help others adopt new technology solutions
Spend up to 30% of their time in the field
Should be:
Passionate about improving the life chances of all children through educational opportunity.
Ego-less, prepared to be a 'great leader' and a 'great doer'
A leader who will contribute to the organisation as well as their area of focus
Credible champion of PEAS' values
Entrepreneurial, challenging the status quo of 'this is how things are done' and be open to trying new ideas to deliver impact
Adaptable, approaching uncertainty with positivity and resilience
Collaborative not competitive, working with peers in different teams across the organisation and externally to achieve shared objectives
Data driven, using data to inform decisions
Embrace constant improvement, taking ownership for your own development and empowering others to do the same
How to apply
Please click the link here to complete the application form.
Please note, only complete applications will be reviewed, and only qualified candidates will be shortlisted and contacted. We will review applications on a case-by-case basis and shortlisted applicants may be invited in earlier than the closing date. We reserve the right to close the application process sooner than the date specified should we receive a high number of qualified candidates.
The deadline for applications is Monday 26th April 2021 at 1700hrs CAT.