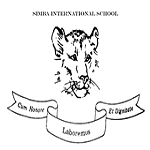 Website Simba International School
Simba International School
Location: Ndola Zambia
Position: School Accountant
We are a co-educational International School is school with over 30 years of educating children from Early Years Reception through to Sixth Form, with both day and boarding students. Our student population is over 400 students.
We are among the first group of the international schools to be established in Zambia. We are a high performing school that recently started the Cambridge Primary Programme which of course leads in very well to the existing Cambridge IGCSE and A level courses that the Secondary school works towards.
Key areas of responsibility
Include:
Timely processing of the school operational funds as per Budgets •
Support annual budget development and proposal budget development processes •
Ensuring that all the financial reports are prepared and submitted to the Board in time
Preparation of monthly reports for Board
Coordinate with sub-committees and school management on expenses and requirements
Manage school payroll
Management of school cash flow and bank accounts
Manage and oversee payments in general ledger and maintaining the general ledger log register
Support tracking of expenditure and payments for all School activities •
prepare monthly financial reports for Board•
To manage and oversee the preparation of payments and cash receipts.
Coordination of Banking Activities
Filing of all financial records
Preparation of bank reconciliations to ensure that bank balances are in line with cash book balances.
Required profile 
A Degree in Accounting or equivalent ACCA qualification
5 years' experience in a similar role ( from a school environment is an added advantage)
Well versed in computerized accounting applications Competencies: (SAGE)
Communicates clearly and effectively
Analytical skills
Knowledgeable in Financial Reporting Standards
Good interpersonal skills
Proficient in computer skills and use of relevant accounting packages
The school is an equal opportunity employer and suitably qualified, self-motivated and results oriented candidates are encouraged to apply. Hard copy and/or electronic applications accompanied by detailed Curriculum Vitae and supporting documents should be forwarded to the following addresses on or before April 15th 2021.
Attn Mrs. T, Phiri
SIMBA INTERNATIONAL SCHOOL
Airport Road,
NDOLA, Zambia
E-mail: [email protected]