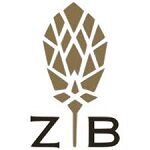 Our Dream is to bring people together for a better world. Beer, the original social network, has been bringing people together for thousands of years. We are committed to building great brands that stand the test of time and to brewing the best beers using the finest natural ingredients. Our diverse portfolio of well over 400 beer brands includes global brands Budweiser, Corona and Stella Artois; multi-country brands Beck's, Castle, Castle Lite, Hoegaarden, and Leffe; and local champions such as Aguila, Bud Light, Jupiler, Klinskoye, Modelo Especial, Quilmes, Skol, and Victoria.
Our brewing heritage dates back more than 600 years, spanning continents and generations. From our European roots at the Den Hoorn brewery in Leuven, Belgium. To the pioneering spirit of the Anheuser & Co brewery in St. Louis, US. To the creation of the Castle Brewery in South Africa during the Johannesburg gold rush. To Bohemia, the first brewery in Brazil. Geographically diversified with a balanced exposure to developed and developing markets, we leverage the collective strengths of approximately 200,000 employees based in more than 50 countries worldwide.
The Key Roles & Responsibilities:
Restructuring of the measurement of basic Sales Drivers in Zambia Breweries to better monitor and improve growth potential
Building the capability of the local teams on sustaining and understanding tools, processes and outputs
Actively track, analyse and interpret sales team performance across various KPIs by leveraging sales information services
Geo-mapping of Zambia and ZB customers to improve the route to market approach and strategy
Developing local Geo-mapping skillset
Driving the Route To Market transformation which includes implementation of our Distributor Management System (DMS) to improve third party distributor capability and service capacity, building our Customer Interaction Centre (CIC) processes, capability and integration, delivering our B2B strategy
Development and restructuring of sales internal and external target-setting, discounting, and distributor standards to encourage a healthy sales mix
Positive, sustainable third party distributor growth
Intensive training workshops aimed at our salesforce and lower management to ensure the right selling mindset and skills
Complete strategic rework of Sales Channel approach
Ensuring targeted application of sales resources
Qualifications
Bachelor's Degree in a Commercial Programme- B Com, or similar Sales and Marketing qualification
Minimum of 3-5 years experience in market research, sales and design environment
Strong analytical, communication and presentation skills with great attention to detail
Must be computer literate; Strong Excel & PowerPoint required, Think cell, Syspro experience preferred
Excellent understanding of commercial & sales best practices
Strong interpersonal skills
Ability to work with teams to achieve goals
Ability and willingness to work long hours and under pressure
Persistent & persuasive approach
Understanding of sales strategies and planning cycles
Ability to work with fiscal discipline
High levels of integrity
Additional Information
AB InBev is an equal opportunity employer and all appointments will be made in-line with AB InBev employment equity plan and talent requirements. We are a company that promotes gender equality.
Internal applicants require Line manager approval
Kindly attach CV in PDF format
Please note that only short-listed applicants will be contacted
The advert has minimum requirements listed. Management reserves the right to use additional/ relevant information as criteria for short-listing. Interested candidates who meet the above specifications may apply no later than 29 October 2021.