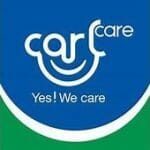 The world of smart gadgets is a world of constant curiosity. Our consumers are eternally enthused to explore more of the world through trendy and creative technology and Oraimo at Transsion Holdings, we believe it's our job to fuel this inquisitiveness. Which is what led to the birth of Oraimo, our smart-accessories brand, in May 2013. To enhance the smart world of its consumers. Staying true to our philosophy of providing innovative solutions to any and all tech needs of our consumers, we are constantly devising creatively-advanced products. So that our consumers can do more, enjoy more and explore more. Therefore, Oraimo wishes to invite qualified candidates to fill the position of Sales Representative with Oraimo Zambia.
Below are the requirements and duties required;
Qualifications and Experience
Candidates who wish to apply for the mentioned position should have the following requirements;
Should be a holder of a diploma in marketing and sales or any related field.
Should be very familiar with home appliances and is able to work independently.
Should possess at least 2 years work experience in home appliances and electronic products.
Should possess great interpersonal skills.
Should have a positive attitude and professional manner towards work.
Should show a growth mindset and able to provide accurate local market information in a timely manner.
Should possess trade marketing and cost marketing skills.
Should possess distributor performance identification skills.
Should have strong networking and management abilities.
Should be computer literate, conversant with Micro Soft Office (Excel, PPT Word).
Should be between 22 to 31 years of age.
Task Description
Candidates who meet the above-mentioned qualifications will be responsible to conduct the following tasks mentioned below;
Prepare daily, weekly and monthly report when requested.
Reach primary and secondary sales targets as set by the department.
Prepare monthly sales planning and forecasting when requested.
Provide shop branding ideas when requested.
Reach Monthly, quarterly and yearly targets.
Identify potential customers and entice them to buy our products.
Follow up trade marketing, product visibility and competitor activity.
Candidates who feel they have met all the above-mentioned requirements to submit their latest CV's with the day to day contact detail on the following link provided. [email protected]
Find Zambia Jobs – The best Job board for jobs in Zambia