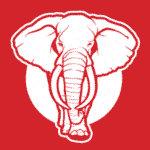 Jumbo Wholesale Zambia Limited
Jumbo Wholesale is a low cost, no frills wholesale business providing General Merchandise, Cosmetics & Food products in bulk to a range of independent traders & commercial users in Southern Africa.
Jumbo – The Giant of Africa offers you a wider range, great deals, improved services and a better shopping experience.
We believe in cultivating relationships, team work, excellent customer service, simplicity, innovation and keeping our promises.
We seek to fill the role of Sales Representative
Responsibilities
Follow daily route plan to ensure coverage of areas targeted for optimal sales.
Complete survey of all Customers approached on mobile device.
Prospect for new customers by networking and cold calling as per agreed targets.
Research and build relationships with new customers
Sell assigned product to potential Customers in allocated areas.
Sell product to dormant customers in line with agreed targets.
Do market potential research and drive new business sales in targeted areas.
Ensure reports are done timeously
Perform other duties as assigned.
Requirements
2-4 years related experience as Sales Representative or in similar Role/Capacity (Preferably Retail).
Minimum of Diploma or Degree in Sales and Marketing or related course or programme.
Full Grade 12 Certificate.
Quality & service orientated.
Ability to meet sales targets.
Excellent Communication, Networking and Negotiation Skills.
Must pay attention to detail, work well under pressure and be willing to go the extra mile.