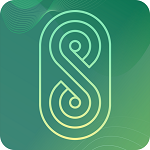 Sales Officer – SPENN Business Services (SBS)
Who do we need?
The Sales Officer – SBS will be part of SPENN Zambia's sales and implementation of the overall strategy, development and implementation of sales initiatives, to ensure that business objectives are executed properly and right on schedule.
What will you do?
Selling and meeting targets to every sector of business for SPENN Business.
Developing and sustaining long-lasting relationships with customers.
Answering customers' questions and escalating complex issues to the relevant departments as needed
Maintaining an accurate record of all sales, scheduled customer appointments, and customer complaints.
Collaborating with the marketing department to ensure that the company is reaching its target audience & achieving set targets.
Analyzing competitors' products to determine product features, benefits, shortfalls, and market success
Ensuring the correct application of processes, policies and procedures to allow workflow and the minimizing of risk to the company and its clients.
Responsible for effective follow up of customers' inquiries, documents and feedback
Create own portfolio and pipeline which will enable the department to meet set targets.
Ensuring maximum utilization of information sources (e.g., client financials, business trends and patterns, MIS, internet and newspapers) to pre-empt and proactively identify selling opportunities of both Merchants, and SPENN business services to clients
Who are you?
The ideal candidate must hold a Bachelor's Degree in a Business-related field of study from a recognized university.
A minimum of five (3) years relevant work experience in telecommunications, FINTECH or Banking in a fast-moving & rapidly evolving environment preferably in customer / partner-facing activities in an Enterprise Business setting.
Solid knowledge of the channel and indirect sales; direct sales experience desirable.
3rd party partner management will be an added advantage.
Excellent negotiation, analytical and numerical skills with strong business acumen.
Excellent planning and organizational skills
A self-motivated, multi-tasking individual with minimum supervision.
Excellent interpersonal, teamwork, communication and organization skills with a high demonstrable level of integrity.
Excellent written and oral English language skills and ability to communicate effectively with people at all levels.
Highly proficient in all MS Office applications – Word, Excel, PowerPoint.
Willingness to work long hours as and when required in accordance with business requirements.
Creative and a forward thinker.
Ability to operate in a performance-driven organization
Application deadline: ASAP. We will evaluate applicants continuously.