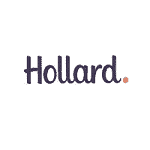 Hollard Life Assurance Zambia
Hollard Life Assurance Zambia is a leading insurance organization whose operations in Zambia started in 2011 and has since experienced steady, consistent and stable growth within the insurance business to gain itself a reputable name among the leading life Insurers in Zambia. Hollard Life Assurance Zambia was recently certified 2020 Top employer of Choice by Top employer Institute on their latest list. This recognition goes to Africa's leading employers of choice, each demonstrating exceptional human resources practices. Hollard is known for providing careers that create #Better Futures.
Hollard Life Assurance Zambia is currently looking for an Innovative, Imaginative, team players and excellent individuals who is able to deliver with care and dignity for our customers, shareholders and for team Hollard to fill the following vacant positions;
Sales Officer, Corporate
The ideal candidates should possess the following qualities:
Sales Management
Managing Profitability
Problem solving
Relationship building
Excellent verbal and written communications skills
Ability to work independently
Excellent reporting and presentation skills (verbal and written)
Results Driven
Personal Qualities:
Strong interpersonal skills
Conscientious, accurate, thorough and committed
Assertive
Business enabler
Customer Focused
Deadline orientated
Time Management 
Key Responsibilities
Sales:
Establishes sales objectives by creating a sales plan to support the growth of the Zambia Group, Travel and Health business contributing to the overall Hollard International strategy.
Achieves sales operational objectives by:

contributing sales information and recommendations to strategic plans and reviews;
preparing and completing action plans;
implementing productivity, quality, and customer-service standards;
resolving problems;
identifying trends;
determining sales system improvements; and
implementing change

Maintains and expands customer base by:

developing a quarterly engagement plan for prospective clients
building and maintaining relationships with key customers
Completing and submitting tenders

Recommends product lines by:

identifying new product opportunities, and/or product, packaging, and service changes;
surveying consumer needs and trends;
tracking competitors.
Marketing:
Planning and coordination of marketing activity related to the sales of products throughout Zambia, focusing on Lusaka.
Developing an effective working relationship with key stakeholders within the respective areas.
Developing marketing programs and sales strategies designed to increase the sale of products.
Training:
Conducts product training with new and existing Brokers and Agents.
Finance:
Submit a monthly Report on the fuel utilization for the Sales Team.
Customer Service Management:
Assist team with client queries to ensure that matters are resolved efficiently and effectively
Solve problems relating to dispute handling and provide feedback to the management team
Identify, document and report on matters that affect performance and customer experience adversely (sales, administration and claims issues).
Implement plans to resolve inefficiencies that may negatively affect sales and customer experience
Handle any customer complaints with a win-win philosophy. Understand all processes affecting customer experience and ensure that the correct processes are followed to deliver the best possible experience for the customer.
Conduct performance reviews for Partners such as Brokers, Agents and other partners in the space
Apply business rules and processes as defined in operational protocols
Uphold the Hollard brand always.
Required qualifications
Diploma in Insurance
Diploma in Marketing – Sales
Business Studies degree in Pensions and Insurance (advantageous)
Driver's licence
3 years appropriate business experience in the designated area within which the role will be performed
If you think you have what it takes to join our dynamic and energetic team, please send your CV to [email protected] clearly stating the position you are applying for in the emails subject. All applications should be sent by not later than 12th May 2022.