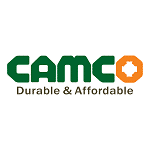 Camco Equipment (Z) Limited
Position: Sales Manager – Pumps and Motors
To manage daily sales for Pumps and Motors Department.
Requirements
Minimum of a degree in Electrical/Mechanical & Agriculture Engineering.
At least 5 years working experience
Able to work independently/under minimum supervision
Must be a team player
Task oriented individual
All Applicants must be paid up members of their respective professional bodies' e.g. EIZ, etc.
 Must have valid practicing licenses and able to work in a multi-cultural work environment.
NOTE: Candidates who meet the above minimum requirements must address their handwritten applications not later than 30th July,2021 to The Human Resource & Admin Manager, CAMCO Equipment (Z) Ltd,Plot No.10636 Kafue Rd. Makeni, P.O.BOX 39558,Lusaka
Applications can also be submitted by email to [email protected] and a copy to [email protected].
Only shortlisted candidates will be contacted.
Find Zambia Jobs – The best job board for Jobs in Zambia