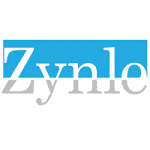 Zynle Technologies Limited
Zynle is a fast-growing software powerhouse and provider of university/college ERP, Mobile VAS/Messaging and Fintech/Payment  solutions.
Job Description
The Sales Manager, will bear responsibility for the sales of the company's products and will be required to effectively manage relationships with the company's direct retail customers and selected distribution partners in all provinces to properly introduce the company's products and achieve measurable growth in sales revenue.
The Sales Manager, will be involved in the development of cohesive sales strategies and support materials to sales and distribute the company's products and build revenues.
The Sales Manager, will assist in the preparation and administration of annual budgets, responsible for recruitment, training and assessment of direct reports within the Sales department.
Sales Manager Responsibilities:
Managing organizational sales by developing a business plan that covers sales, revenue, and expense controls.
Meeting planned sales goals.
Setting individual sales targets with the sales team.
Tracking sales goals and reporting results as necessary.
Overseeing the activities and performance of the sales team.
Coordinating with marketing on lead generation.
The ongoing training of your salespeople.
Developing your sales team through motivation, counseling, and product knowledge education.
Promoting the organization and products.
Understand our ideal customers and how they relate to our products.
Qualifications:
Bachelor's degree in business or related field.
Experience in planning and implementing sales strategies.
Experience in customer relationship management.
Experience managing and directing a sales team.
Excellent written and verbal communication skills.
Dedication to providing great customer service.
Ability to lead a sales team.
How to Apply: 
Submit your CV to [email protected]
Deadline of Submission: 14th March, 2022