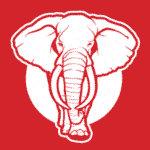 Jumbo Wholesale Zambia Limited
Jumbo Wholesale is a low cost, no frills wholesale business providing General Merchandise, Cosmetics & Food products in bulk to a range of independent traders & commercial users in Southern Africa.
Jumbo – The Giant of Africa offers you a wider range, great deals, improved services and a better shopping experience.
We believe in cultivating relationships, team work, excellent customer service, simplicity, innovation and keeping our promises.
We seek to fill the role of Sales-Floor General Assistant designated for the Shop Floor.
Job specifications/responsibilities will include the following:
Speedy response to cashiers call for assistance
Speedy response to customer requests for assistance.
Ensure that accurate product codes are given to the cashier in a quick and efficient manner.
Ensure that customer needs are met timeously and accurately
Effective communication with all stakeholders to ensure customer satisfaction
Approach customers in the store to establish if they need assistance
Thorough knowledge of products in the store
Deal with customer queries and escalate queries to the relevant manager where appropriate
Work quickly and accurately to satisfy the customer's request
Ensure a neat and tidy work space at all times
Follow all ad hoc requests from your supervisor including but not limited to picking up litter, cleaning the floor, clean counters etc.
Minimise shrinkage and breakages
Demonstrate consistent application of internal policies and procedures
Escalate identified problems to relevant manager
Report suspicious occurrences or people to management and security personnel
Handle stock carefully
Adhere to all safety regulations at all times
Report any unsafe conditions and practices to management immediately
Requirements:
2-3 years related experience as General Assistant in similar Role/Capacity (Retail).
Full Grade 12 Certificate
Quality & service orientated
Excellent Communication Skills
Safety awareness
Forklift driving is an added advantage
Must have attention to detail and work well under pressure