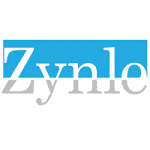 Zynle Technologies Limited
Zynle is a fast-growing software powerhouse and provider of university/college ERP, Mobile VAS/Messaging and Fintech/Payment  solutions.
Job responsibilities of sales Executive: 
The successful candidate will be the key point of contact between the organization and its clients: answering queries, offering advice oversee demonstrations, presenting products, establishing new business and maintaining accurate records.
Skills: 
Ability to build a rapport with customers
Simple, clear and customer-centric communication
Critical thinking skills
Excellent listening skills and ability to empathise with customers' needs
Work with the intention of benefiting the customer
Excellent business communication skills
Problem-solving abilities
Time management skills
Storytelling skills
Ability to work in a collaborative environment
Conflict resolution skills
Qualifications and Experience:
 Diploma in Sales/Marketing, Customer Service Management, Business Administrations or equivalent
A minimum of 2years sales experience in Fintech, Retail or service oriented sectors
The successful candidates will report to the Sales and Business Development Manager and will be responsible for helping build up a business by identifying new business prospects and selling our full range product/service to them. He/she will be responsible for  maintaining relationships with current clients and build and maintain relationships with new clients.