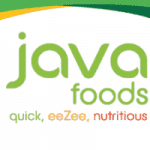 Our company is looking for a Sales Executive to be responsible for generating leads and meeting sales objective in Traditional Trade Northern Region. Duties will include sales presentations and product demonstrations, as well as negotiating product listing with potential Customers.
To be successful in this role, you will need to have a deep understanding of the sales process and dynamics, and superb interpersonal skills. Previous experience in a sales role on the Copperbelt is an advantage.
Sales Executive Responsibilities:
Generating leads.
Meeting or exceeding sales goals.
Negotiating all contracts with prospective clients.
Offer marketing support and Product Activation in the regional.
Increase brand visibility by Positioning the product in leading outlets.
Preparing weekly and monthly reports.
Giving sales presentations to a range of prospective clients.
Coordinating sales efforts and Route optimization in traditional trade.
Understanding and promoting company programs.
Obtaining deposits and balance of payment from clients.
Preparing and submitting sales monthly forecast to head Office.
Daily Customer Visit to evaluate needs or promote products.
Maintaining Customer records.
Answering client questions about credit terms, products, prices, and availability.
Increase Customer store universe in the region.
Sales Executive Requirements:
Bachelor's degree / Diploma in business, marketing, economics, or related field.
Experience in sales.
Understanding of the sales process and dynamics.
A commitment to excellent customer service.
Excellent written and verbal communication skills.
Superb interpersonal skills, including the ability to quickly build rapport with both customers and suppliers.
Competency in Microsoft applications including word, excel, and outlook.
Able to work comfortably in a fast-paced environment.
Valid Driving Licenses
He / She should have their own Car
If you meet the above specifications, send your CV to [email protected], on or before 12th October 2021. The expected start date for this position is 1st November 2021. Please note that only shortlisted candidates will be contacted.