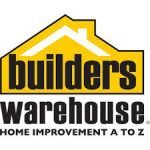 Builders Warehouse International (Z) Limited
Position: Sales Consultant – Garden
Builders warehouse provides A-Z home improvement materials.
We are calling for applications for the position of sales consultant – Garden department . The suitable candidate should provide specialised product knowledge to customers and to market the company through offering an effective consistent service that translates into sales.
Core activities
Achieve Sales- great Knowledge of stock and products so that customers are advised appropriately. Sales driven, assist the customer and always carry out after sales follow ups.
Customer satisfaction-handle customers according to Business standards, timeous feedback to customers.
Stock accountability- be aware of the stock status fast sellers
Merchandize and maintain stock standards- put stock in the eyes of the customer come up with innovative displays for the plants. Maintain house keeping standards.
General competencies
Core Competencies
Good communication skills
Eagerness for learning and development
Perform under pressure
Adaptable.
Job specifications
Full Grade 12 certificate
Tertiary qualification in Gardening/Horticulture will be an added advantage.
How to apply
Send your application to; [email protected]