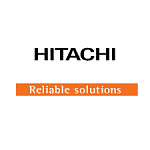 Hitachi Construction Machinery Zambia Co. Ltd.
Sales Consultant
Purpose of the role:
Support Hitachi by providing a superior level of sales in Zambia in a cost-effective manner, for achievement of sales targets and Hitachi business goals.
Reports to: Regional Business Development Manager
Branch: Reman – Lusaka
Key Duties and Responsibilities:
The Sales Consultant will be required to perform the following tasks:
Implement Sales Plan & objectives.
Review and update Sales Objectives annually.
Send accurate Monthly reports to Management on time.
Implement Rental, Used and Sale strategy in line with company objectives.
Carry out sales and negotiations of new, used, and rental equipment.
Establish market dominance for Compressors.
Achieving profitable equipment sales through exploring new markets and knowledge development.
Establishing profitable rental deals with relevant risk mitigation.
Obtaining used equipment and targeting correct market users.
Managing sales administration function for operational performance reporting, streamlining processes and systems wherever possible.
Advising senior management on maximizing business relationships and creating an environment where customer service can flourish.
Implementing Sales and Marketing plans, covering sales, revenue, and expense controls.
Meeting agreed targets and promoting the organization's presence throughout Zambia.
Ensuring the Service side of the business is fully aware of customer sales to make sure there is coverage for the new equipment.
Implementing annual marketing plan specifically advising on: realistic forecasts for each product and territory (based on historical data, market trends, competitive activity, promotional strategy and sales effort), realistic costs of operating the sales activities and sales promotion program plans.
Undertaking sales activities in accordance with the guidelines of HCMZ Code of Conduct.
Compiling accurate Monthly Sales and Marketing reports and submitted to Management on a timely basis.
Maintaining and enhancing Customer relations.
Reviewing Sales work procedures in time with the requisite standards to ensure that suitability, effectiveness, applicability and relevance is maintained.
Working closely with Service Department to ensure after sales service is a seamless transition.
Qualifications & Experience
Grade 12 Certificate.
Degree in Sales and Marketing/Business Administration.
Minimum of 4 years' work experience Sales.
Knowledge of Air power products (Portable and Stationary Air Compressors).
Member of Zambia Institute of Marketing (ZIM).
Job Specific Competencies
Proficient in computer (Excel, word and power point)
Good interpersonal and communication skills
Excellent negotiating skills
If you meet the requirements above, email your detailed C.V, certified copies of certificates and cover letter in a single document to [email protected], or send your application to:
The Human Resource Manager,
Hitachi Construction Machinery Zambia, Co. Ltd.
KK International Airport Road, Plot 2350/M
P.O. Box 30182, Lusaka.
The closing date for applicants is Friday 24th December, 2021. Only shortlisted candidates will be contacted.