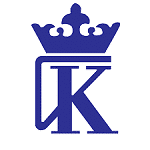 Position: Sales Assistant/Cashier
We require a salesperson who can provide excellent customer service and is knowledgeable about our range of products. The main task in the job description is to make sales invoices in the Pastel system for all customers on a daily basis. It is therefore imperative that you have a grasp of our products and prices to effectively help customers on the same. You shall also have to daily file the printed invoices categorically and maintain updated records of the same.
You should be friendly and create a great customer experience by always being ready to help.
Professional Qualifications:
Computer literate with a grasp and experience in the use of Pastel
Three to Five years of sales and marketing experience with verifiable references
A certificate or diploma from a recognized institution in Business Administration, Sales and Marketing or Public Administration is a plus
Responsibilities
Making invoices in Pastel for all customers
Ensuring daily invoices are filed timeously
Enthusiastic to engage with customers
Willing to learn about our products in order to provide comprehensive advice to customers
Please email your C.V and cover letter to [email protected]
Find Zambia Jobs – The best Job board for jobs in Zambia