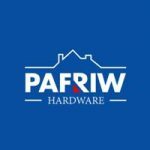 Pafriw Hardware
We're Hiring!
Join the Winning Team as:
1. Sales Assistant (Tiles Section) x1
Must have experience in Tiles
Grade 12 certificate
Able to Speak and write in English
Send your CV to [email protected] or drop physical copies at our Lewanika Mall (Woodlands) Branch before 8th July 2021. Only shortlisted candidates will be contacted.
Find Zambia Jobs – The best job board for Jobs in Zambia