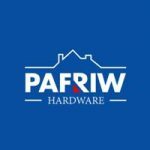 Pafriw Hardware
We are looking for a competitive retail Sales Assistant to help customers identify and purchase products they desire. Sales Assistant duties include selling, restocking and merchandising.
Key Requirements/Responsibilities 
Reporting to a sales supervisor
Ensure high levels of customer satisfaction through excellent sales service
Maintain outstanding store condition and visual merchandising standards
Keep up to date with product information
Maintain a fully stocked store
Follow up on quotations by phone calls
Must undertake section stock takes.
Accurately describe product features and benefits
Must have a Grade 12 certificate
Experience in related field will be an added advantage
How To Apply
Send your CV to: [email protected] or drop physical copies at our Lumumba or Lewanika Mall Branch.
Forward all applications before 16th April 2021.
Kindly note that only successful candidates will be contacted