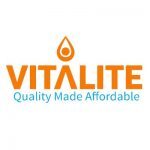 VITALITE Zambia Limited is a Zambian registered company founded in 2013. VITALITE was created to increase rural electrification and combat the poverty tax affecting low-income, energy-poor households across Zambia. Our stated mission is to make quality products and services accessible and affordable to all Zambian households. VITALITE Zambia prides itself at being the first to pioneer a fully integrated pay-as-you-go (PAYGO) service in Zambia and is fast growing towards being the best service and distribution company that benefits the larger bracket of Zambian people that is found in rural Zambia.
VITALITE Zambia, invites applications from suitably qualified and experienced Zambians to fill the role of Sales & Service Assistant / Receptionist in the Sales department.
Purpose of the Role
The Sales & Service Assistant / Receptionist will be responsible for facilitating, monitoring and increasing sales within a specified area around the Sales & Service Centre through various sales channels: Sales & Service Assistants and local agent / distributors.
The Sales & Service Assistant / Receptionist will, among other duties, be expected to perform the following tasks:
Facilitation of sales and registration.
Monitoring of sales and registration.
Increasing sales and registration.
Welcoming Visitors/Customers at the reception.
Maintaining telecommunication channel system at HQ.
Maintaining security procedures at the reception.
Role Requirements
The ideal candidate should have the following attributes;
Must have at least two (2) experience in Sales or Marketing.
Certificate in Sales or Marketing.
Receptionist skills.
Excellent user of Microsoft Word and Excel.
Must be a good English speaker.
Must speak at least four local languages.
Good work attitude.
Must be a team player and able to multi-task.
Sales track record.
Basic understanding of Accounting.
Grade 12 certificate (good Mathematics & English results).
Professional & Proactive attitude.
Comfortable in an independent role.
Highly organized.
Do you match the above-mentioned requirements?
Please send your full application including:
An essay on: "What do you do when you meet a customer who speaks a foreign language?"
Full and updated Curriculum Vitae (CV).
2 References from Previous Employers.
How to apply?
E-mail: [email protected]
(Please indicate the role you are applying for in the subject)
Address:  VITALITE HR Department, Head Office, 15 Lubwa Road, opposite International Labour Organization (ILO), Rhodes Park, Lusaka.
Closing Date: Monday, 16th August, 2021
Please note that incomplete applications will not be considered.
Find Zambia Jobs – The best job board for Jobs in Zambia