Full Time
Applications have closed.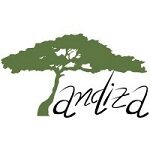 Website Tandiza Zambia Finance Ltd
POSITION: Sales and Marketing officer (Re-advertised)
REPORTS TO: Head of Sales, Marketing and Client Service
ROLE:
Responsible to the Head of Sales, Marketing and Client Service for loan processing, generating sales leads, marketing and raising brand awareness.
MAIN RESPONSIBILITIES:
Helps to detail, design and implement marketing plans for each product or service being offered
Act as the point persons for outside, inside and partner sales teams
Answers questions from clients about product and service benefits
Analyses trends, data, demographics, pricing strategies, and other information that can potentially improve marketing and sales performance
Plan, organize and execute marketing and sales programs
Tracks sales data and works to meet quotas or sales team goals
Maintains excellent relationships with clients through superior customer service
Track market and company sales performance
Creates and presents regular performance reports for managers and executives
Contributes information, ideas, and research to help develop marketing strategies
Generate leads and drive sales
Develop sales and marketing plans
Develops sales strategies and approaches for various products and services, such as special promotions etc;
Support all company initiatives, give actionable feedback, share best practices and serve as an advocate and information source for company
PERSON SPECIFICATIONS:
High level of creativity
Strong computer skills
Self-starter and self-driver
Ability to work with minimum supervision and take initiative.
Team player with good communication skills.
Sales and Marketing Knowledge
Works productively with others
Willing to travel nationwide for presentations
Highly motivated, self-driven, and ambitious to drive sales and revenue for the company
A strong team player who enjoys the art of sale
Responsible, Self-directed individual who knows what needs to be done and operates with urgency
Persuasive oral and written communication skills
Strong existing relationships with companies a plus.
SUMMARY OF QUALIFICATIONS
Degree in Business administration, Marketing from a recognised institution
Prior marketing / sales experience or an understanding of the sales process is a strong advantage
Experience in a microfinance organisation will also be an added advantage
Valid driving license is an added advantage
Interested candidates meeting the above requirements and qualifications should apply in writing by sending their CV and academic credentials, stating the position applied for in the subject to email:  [email protected]
Closing Date: 31st August 2022