Internship
Applications have closed.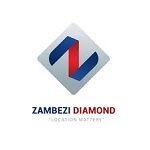 Job Requirements:
Diploma/Degree in Marketing, Business Administration, BSc. Economics
1 year of relevant experience
Numerical and interpersonal skills
Experience in real estate is an added advantage.
Must have a driver's licence
Job description:
Sales and marketing of the company's products and services.
Develop strong, ongoing relationships with prospects and customers.
Track client's account statements for credit controlling purposes.
Entering customer's monthly payments on the company's CRM system.
Ensures timely banking of all revenues collected on a daily basis.
File legal documents to ensure safety and ease in the retrieval of records when required for decision-making.
Email Application letters and CVs to [email protected]
Application deadline: 11th June, 2022.