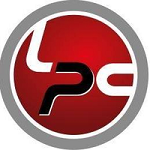 Website Laura & Partners Consulting Limited
Job Vacancy: Sales Agents (x20)
Laura and Partners Consulting Limited, a business advisory and management consulting firm has numerous Sales Executive opportunities and wish to engage twenty (20) suitable individuals to offer services as Sales Agents for our client firm.
Key Responsibilities
Sales Agents shall promote and sell products as defined by our client firm.
Ability to relate to people from different backgrounds and at different socio-economic levels.
Very good personal organization and presentation skills
Able to create and grow a customer base and to meet set targets
Strong customer service orientation with excellent communication, interpersonal and negotiation skills
Able to work outdoors in the field
Education and Experience
Certificate or Diploma in Sales & Marketing; Business Administration, or other relevant Social Sciences preferred.
Minimum of two years' work experience in Sales Promotion.
Strong experience in presenting products and creating product awareness.
How to Apply
Apply by sending a cover letter and curriculum vitae which should include three references to:
The Manager – Human Capital Consulting and Performance
Laura & Partners Consulting Limited Stand No. CV 16, D.G. Wallace Road,
COMESA Exhibition Village,
Show Grounds,
Lusaka
Email applications to: [email protected] copy to: [email protected]
Please include the position you are applying for in the subject line.
Only shortlisted candidates will be contacted for an interview. Only soft copy applications will be considered
Phone: 0977 37 67 99; 0955 88 74 37
Application Deadline: Friday, 23rd April 2021
Find Zambia Jobs – The best Job board for jobs in Zambia