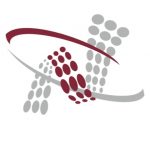 Website NetOne Information Technology Limited
NetOne Information Technology is currently in the process of recruiting a Sage Payroll Consultant who Sage Premier or Sage 300 payroll certification.
Qualifications and Requirements
Excellent knowledge on payroll processing
Advanced Excel vlookup and pivot tables knowledge
General Ledger Knowledge
Complete knowledge of Payroll processing
Leave Management
Earnings/ deduction input (Normal hours, overtime, loans etc)
Performance Management knowledge will be added advantage.
Support our clients in SADAC.
Immediate Appointment with a good Salary for a good candidate.
If you qualify and have experience please send your applications attaching your CVs and Cover Letters to [email protected].
Find Zambia Jobs – The best job board for Jobs in Zambia