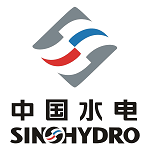 Sinohydro Zambia Limited
Sinohydro Zambia Limited is looking for a responsible Safety Officer to facilitate compliance with occupational health and safety guidelines. You will provide advice on measures to minimize hazards or unhealthy situations. You will also be on a constant lookout for violations.
Safety Officer's Job Description
Creating, enacting, and updating job safety programs for employees that encompass government health and safety regulations as well as company standards for safety in the workplace. Training employees on the importance of health and safety on the job.
Duties & Responsibilities
Assessing risk and possible safety hazards of all aspects of operations
Creating analytical reports of safety data
Focusing on prevention by keeping up with equipment maintenance and employee training
Presenting safety principles to staff in Safety Meetings.
Investigating causes of accidents and other unsafe conditions on the job site
Finding the best way to prevent future accidents
Meeting company health and safety goals
Reviewing and reporting on the staff's compliance with health and safety rules and recommending commendations or dismissal based on performance
The Safety Officer maintains awareness of active and developing situations.
A HSE Officer is part of the project safety council and leads all efforts to enhance safety.
The safety officer will review and approves all subcontractors' safety plans.
Prepare reports on occurrences and provide statistical information to upper management
Experience required:
3-5 years' work experience as a safety officer
Diploma or Bachelor's Degree in Health and safety management
Practicing certificate as a health and safety officer
Applications with detailed Curriculum Vitae with traceable referees, certified copies of all relevant academic and professional certificates, copy of National Registration Card (NRC) should be sent to the:
Human Resources Officer
Sinohydro Zambia Limited Mkushi
Email: [email protected]