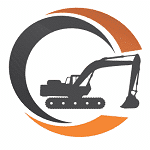 Website Olibul Investments Limited
Are you a person who loves the order of policies and procedures?  Then we have the job for you!
With a growing fleet of trucks, Health and Safety is always important. We are looking for someone who can assist our Safety Department as ;
Position: Safety Officer
Job brief:
1. Overall Purpose
To oversee all HSE activities and programs across the regional sites.
2. Accountability & Responsibility Areas.
To promote continual improvement and safety across the organization.
Assist in compliance reviews, general risk assessments and other safety assessments.
Manage HSE Programs, Policies and Procedures and maintain relevant logs and documentation, Incident Notification , Incident reports.
Perform Safety Inspections and prepare applicable Safety reports as required.
Provide assistance and advice on safety issues to make recommendations to the company.
Participate in detailed incident investigations and Root Cause Analysis.
Promote incident prevention for the benefit of employees and visitors.
Assist in the development and presentation of relevant HSE training.
Observe safety regulations, wears all required safety equipment, encourages safe working practices, corrects obvious hazards immediately or reports them to the supervisor.
Maintain positive and proactive relations with managers and employees, as well as customers and regulatory agencies.
Ability to evaluate PPE and ensure proper use and maintenance of PPE.
Ability to oversee Hazardous Waste Storage area and ensure regulatory agency compliance i.e. labeling, containment, proper disposal, documentation, etc.
To help develop a Hazard Analysis (HA)
Perform other work related tasks as required as assigned
Ability to work with employees and achieve cultural change in the face of potential resistance.
3. Knowledge, Skills & Qualifications
Grade 12 certificate
Diploma in occupational health and safety and or bachelor's degree will be an added advantage.
Extensive knowledge of quality improvement systems.
2- 3 years experience as a safety officer
Computer literate
Strong communication and interpersonal skills.
Excellent written report writing skills
Conversant with all statutory regulations governing occupational health and safety in Zambia
Interested candidates should forward their current applications and CV's to The following ;
[email protected] and [email protected]
NB. Only shortlisted candidates will be contacted.
Find Zambia Jobs – The best Job board for jobs in Zambia