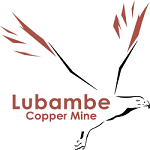 Lubambe Copper Mine Limited
Lubambe Copper Mine is located within the Greater Konkola Area of the Zambian Copperbelt and consists of a large – scale mining license covering an area of approximately 228 square kilometres.
Completed and commissioned in 2012, Lubambe is an underground operation supported by a shaft and decline access with a 2.5 million tonne per annum capacity ore concentrator. The mine's current depth is 450 meters producing a high-grade copper concentrate which is then treated at Zambian smelters.
The mine currently employs 1, 125 direct employees, a further 1,200 contractors. It places the highest priority on safety with a world class safety system.
Supporting local communities and suppliers is a key business focus of the mine.
EMR Capital owns an 80% controlling interest in Lubambe while ZCCM-IH owns 20%.
The Mine seeks to employ an experienced and qualified individual in the following position:
Safety, Health, Environmental & Training Manager
This position reports to the General Manager – Support Services.
Core Purpose of the Position
To ensure that robust safety, risk, quality, environmental management, training and compliance strategies and practices are developed, monitored and evaluated throughout the company.
Key Performance Areas/Indicators (KPA/Is):
Responsible for overall management of the Safety, Training and Health sections.
Evaluate SHE compliance management reports and performance to develop strategies for ensuing continual improvements in achieving compliance with policies, standards and regulations.
Ensure/reinforce compliance to Audit/Incident findings through monitoring and tracking of recommended actions implementation.
Supervise, train and develop direct reports; promote and conduct education and training programmes in the company to support the implementation of the safety, risk management and compliance management policies and objectives.
Custodian of the risk management process; to ensure compliance with the risk management policy and procedures.
Facilitate annual review and evaluation of the risk management process to ensure it remains adequate and effective.
Development and Implementation of the Risk Management Strategy in conjunction with each HOD.
General support, monitoring and reporting of companywide SHE Key Performance Indicators.
Initiate investigations of safety incidents to determine and report on the principal causes of incidents and areas of non-compliance and to ensure implementation of corrective and preventive actions.
Conduct regular reviews and audits of the safety policies, programmes, and procedures and recommend remedial measures to ensure they remain valid and appropriate to Lubambe operations.
Academic Qualifications and Experience
Grade 12 Certificate
Minimum of a Bachelor's Degree in Safety and / or Environmental Studies, Engineering, Mineral Sciences or equivalent
Minimum of 15 years practical experience in Industry including 5 years in a Management role.
In depth knowledge of Mining regulations
In depth knowledge of Zambian Environmental Law and Regulations
Excellent written and verbal communication skills
Self-starter with ability to work independently and collaboratively with others
Computer proficient in Microsoft Word, Outlook, Power Point and Excel
Applicants who meet the above requirements are invited to send their Curriculum Vitae in MS word format to [email protected]. Please indicate the job title of the job you are applying for in the subject line of your e-mail. The closing date for receipt of applications is Thursday 26th August 2021
Only shortlisted candidates will be contacted.
Find Zambia Jobs – The best job board for Jobs in Zambia