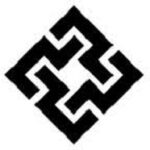 Purpose of the role:
Implement and continuously improve the equipment maintenance strategy for the loading equipment and ensure they are effectively executed including all preventative maintenance tasks and condition monitoring data collection. Ensure world* class maintenance indicators across the loading units' fleet. Manage shutdowns, rebuilds, major component replacement
tasks accordingly to high maintenance and safety standards ensuring a quality and timely execution.
Key Responsibilities:
The specific tasks to be performed by the position holder will include;
Ensure all repairs and maintenance activities are carried out to the highest standard and any defects found are dealt with immediately and appropriately so as not to cause premature failures or breakdowns.
Ensure equipment failures and breakdowns are properly diagnosed and a root cause analysis is completed to avoid the same breakdown from reoccurring.
Ensure all safety requirements required to complete a task are hereto and that all hazards' have been identified and controlled prior to the commencement of any task.
Training & Developing the national workforce.
Oversee rope shovel, face shovel & excavator shutdowns & PCR rebuilds.
Liaise with Planning and Supervisors to co-ordinate maintenance compliance to our weekly schedules
Qualifications:
Degree in Mechanical Engineering.
Solid background on Caterpillar 7495 Rope Shovels.
Minimum of 15 years of experience in a similar role.
At least 10 years in a senior supervisory role.
Experience in Open Pit Mining.
Must have a valid driver's license.
Behavioural Traits:
Must be discreet and flexible.
Must be responsible, focused and self — motivated.
Ability to interact with people and work cohesively with them.
Must physically capable of using and moving equipment and tools.
Must be able to work under minimal supervision.