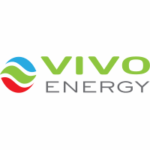 Job Purpose
To lead and manage road transport elements of Health Safety Security Environment (HSSE) standards as well as drive initiatives of road transport activities for Vivo Energy Zambia.
Principal Accountabilities

Implement the road transport strategy and ensure compliance to HSSE performance targets as well as drive HSSE continuous improvement towards Goal Zero
Develop strategies to assist all senior and line management to effectively improve road transport safety performance and compliance with focused, simplified and standardized processes
Support the business in significant incident investigations
Ensure that audit programs are conducted for all transport operations.
Manage the transport operating budget.
Monitor and report monthly transport performances
Deliver the value improvements as defined from the contract management process in conjunction with the Transport contracts lead.
Manage transport contract renewal as per contract board recommendations
Manage staff performance and motivate the team towards delivering the company goals
Build Driver Competence via coaching and formal training.
Drive and support Road Transport improvement projects.
Requirements
Minimum of a Degree in Engineering, Transport & Logistics, Supply Chain Management or related field
Minimum of 5 years technical and operational experience in road safety management.
Knowledge of logistics and supply chain process.
Experience in project management.
Good communication and interpersonal skills.
Good leadership skills.
Self motivated and driven.
Customer centric.
Valid Drivers License
To apply, please send us your application (Cover letter and CV) by 15th October 2021. Kindly note that only shortlisted candidates will be contacted.