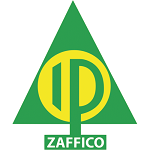 Website Zambia Forestry and Forest Industries Corporation (ZAFFICO)
The Zambia Forestry and Forest Industries Corporation (ZAFFICO) is a company listed on the Lusaka Securities Exchange (LuSE) whose main business focus is to establish and manage industrial exotic forest plantations and supply quality wood products for local and export markets
In pursuance of its mission and strategic goals, the Corporation is now inviting applications from suitably qualified and experienced candidates for the under-listed positions
1.0 RISK MANAGER(4 YEAR CONTRACT OF SERVICE)
REPORTING TO DIRECTOR OF INTERNAL AUDIT

1.1 JOB PURPOSE
The Risk Manager will strategize, manage, and continually refine the Corporations risk environment to improve the safeguarding of business processes, assets, and other resources and enhance shareholder value. The job holder will also be responsible for assessing and identifying potential risks that may hinder the reputation, safety, security, and financial prosperity of the Corporation
1.2 MAIN DUTIES AND ACCOUNTABILITIES OF THE JOB HOLDER
The Risk Manager is responsible for:
Planning, designing, and implementing an overall risk management process for the Corporation
Risk assessment, which involves analyzing risks as well as identifying, describing, and estimating the risks affecting the business
Risk evaluation, which involves comparing estimated risks with criteria established by the Corporation such as costs, legal requirements, and safety factors, and evaluating the Corporation's previous handling of risks.
Establishing and quantifying the Corporation's risk appetite:
Preparing risk reports in an appropriate way to all Heads of Departments to ensure they are aware of risks relevant to their parts of the business and to individuals to understand their accountability for individual risks
Corporate governance involving external risk reporting to stakeholder
Provision of support, education, and training to staff to build risk awareness within the organization; and
Performing any other duties and responsibilities as may be assigned by the superior from time to time
1.3 MINIMUM QUALIFICATIONS, EXPERIENCE, AND ATTRIBUTES
Grade 12 School Certificate
Bachelor's degree in Economics, Finance, Accountancy, Risk Management or any equivalent degree
Professional qualification in Risk Management, ACCA, CIMA, CA or its equivalent
Two (2) years experience in a similar position or at least five years experience as a Risk Analyst and membership of either the Zambia Institute of Chartered Accountants or equivalent recognized risk management  institute will be an added advantage
Interested candidates may submit their applications letters, copies of relevant academic and professional certificates and Curriculum Vitae indicating contact telephone or mobile number, names and contact addresses of three traceable referees, and copies of other credentials to the postal or email addresses below:
Director of Human Resource
ZAFFICO PLC
DOLA Hill
P.O. Box 71566
Ndola
Email: [email protected]
Closing date for receiving applications is Close of Business on Tuesday, 20th April 2021.