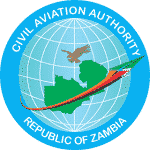 The Civil Aviation Authority (CAA), is a statutory body established by the Government of the Republic of Zambia under Section 3 of the Civil Aviation Authority Act No.7 of 2012.
The CAA is inviting applications from suitably qualified candidates to fill one (01) position of Risk and Compliance Officer under the Director General's Office and reporting to the Manager Quality and Safety.
Job Purpose
To provide operational support to Manager Quality and Safety in managing the various Risk, Compliance, Safety and Quality matters of the Authority.
Duties And Responsibilities
Undertake to develop and implement overall Risk and Compliance Management Systems;
Develop and maintain ZCAA Risk and Hazard Registers;
To establish the Acceptable Level of Risk
Prepare annual Risk and Compliance work plan in line with the corporate goals;
To anticipate risks arising out of changes in various compliance and risk environments and advise management in a timely manner
To perform assessment and evaluation of risks affecting the organisation
Propose business continuity plans to limit risks
Implement incident monitoring process to ensure oversight and improvement in controls around reported risks
To make on site regular checks on units' compliance with policies and procedures and reinforce compliance matters.
Conduct Risk and Compliance audits as per approved plan
Follow up and assess management's timely action on issues arising from Risk, Compliance, Safety and Quality Audit Reports.
Coordinate work with Internal Audit and other Risk and Compliance related activities within the Authority.
Maintains and updates national compliance data base in order to facilitate storage and retrieval of compliance related information and to provide quality and timely reporting to Manager Quality and Safety on Risk, Compliance, Safety and Quality matters
To ensure effective communication, interpretation and application of the Authority's Compliance and Risk Management policies and procedures
Create Risk awareness by providing support and training to all staff
Effectively implements performance management systems in order to enhance individual and organizational performance
Any other duties that may be assigned t from time to time.
Minimum Qualifications And Experience
Full Grade Twelve School Certificate with at least 5 'O' Level Credits including English and Mathematics.
Holder of Bachelor's Degree in Accountancy, Aviation, Economics, Statistics or professional qualification in ACCA, CIMA, ZICA.
Risk Management Certificate will be added advantage
At least 5 years post qualification experience in Risk or Compliance Management
Experience in Aviation will be an added advantage
Must be a Zambian citizen.
Core Competencies
Able to write analytical and technical reports Able to communicate effectively in English
Highly Computer literate with data analytical skills
Applicants who meet the above qualifications are encouraged to submit an application letter together with detailed Curriculum Vitae including three (3) traceable referees and day time telephone numbers. All applications should reach the undersigned not later than 30th April, 2021.
Apply to:
The Director – General
Civil Aviation Authority
Former Zambia Airways Technical Base Hanger 38/947
Kenneth Kaunda International Airport
P.O. Box 50137
Lusaka