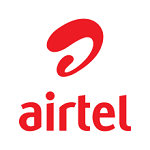 DEPARTMENT : Human Resource
VACANCY : Reward and Shared Services Lead
JOB LEVEL : Manager
LOCATION : Lusaka, HQ
Job Purpose
Provide Total Reward services and support in the development, administration and compliance of all total reward and shared services policies, processes, strategies and procedures. Manage the implementation and monitoring of Human Resource Information Systems and Human Resource shared services.
REPORTING TO THE REWARDS AND PERFORMANCE MANAGER – THE SUCCESSFUL CANDIDATE WILL;
1. Payroll data processing
2. Employee total reward benchmarking with competition and employers of choice
3. Implementation of salaries and benefits structures
4. Review internal alignment with statutory requirements.
5. HR process & System implementation & Reward communication
6. HRMS Management
7. Reporting and management information systems
8. Onboarding process compliance
9. Partner Governance management
10. Exit process compliance
Academic Requirements
Bachelor's Degree in Human Resources, Business, or a related field required
A professional qualification would be an advantage.
Highly conversant with Excel. Working knowledge of Word and Power-point.
Work Experience
At least 3 years of hands on working experience in similar environment
Experience with Oracle would be an advantage.
Proven track record of experience in compensation and benefits.
Knowledge of government regulations as they apply to HR areas, particularly staffing, compensation, and company policies and administrative practices.
Strong data management skills, including proven ability to project/process manage
Experience with HRIS
Other Requirements
Ability to deal with ambiguity, tight timelines, multiple priorities, and demanding customers, in a fast- moving, constantly changing environment
High degree of professionalism, maturity and confidentiality
The ability to plan, organize, and prioritize multiple and simultaneous compensation projects
Strong interpersonal skills in dealing proactively with all levels of internal and external clients and vendor or agency personnel
Strong mathematical aptitude and analysis skills for researching, analyzing, and developing compensation related programs and recommendations.
Strong partner governance skills
Closing Date
Suitable candidates requested to apply by sending through their CV's to [email protected]. Closing date for receiving applications is 21st September, 2021.
Airtel is an Equal Opportunity Employer and is non-discriminatory on the basis of race, gender, sexual orientation, disability, ethnic grouping.
Please note that due to the high volume of applications received, only shortlisted candidates will be contacted.