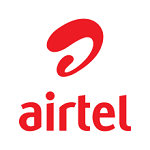 Department: Finance
Vacancy: Revenue Assurance Analyst
Level: Manager
Location: Lusaka, HQ
Job Purpose
Responsible for the management of control processes & control reporting for Airtel Money as well as review new Airtel Money product implementations to ensure achievement of the set business objectives.
Reporting to the Revenue Assurance And Fraud Manager, The main duties are:
Ensuring all controls are performed on time as per schedule
Designing & developing new age controls to be added to the Self Validation Control Check List (SVCCL) where required
Ensuring that all new AM products and/or system changes are done following the company process
Monitoring progress of product implementation and highlight areas of concern/delay against the agreed process step SLAs
Ensuring that controls defined on the SAS system are fully optimized to detect potential fraud & leakages
Developing & defining new alerts to be defined on the SAS system to enhance business control
Optimizing use of the SAS system to provide value add reports and analyses
Providing accurate & neat reporting on control performance and assurance analyses
Developing new analytical value-adding reports based on existing/new products
Working closely with Compliance and Internal Assurance teams to make sure any/all identified fraud incidences are properly investigated and reported with recommended actions for additional control improvement
Providing fraud analytics/data to management and compliance teams for fraud awareness
Review company mobile money products and recommend through analysis any areas of functional/reporting/control improvement
Educational Qualification & Functional/Technical Skills
Bachelors' degree in Computer Science and/or business related field.
Management of Information Systems (MIS) desirable
Good knowledge of database queries (Oracle) and Excellent analytical reporting skills (mandatory)
Excellent command of MS Excel & Office tools is required
MBA qualification (optional)
5 years or above experience in a Financial analysis & reporting role in the telecommunications industry or fintech / mobile money environment.
Experience in process development, risk analysis & reporting as well as financial systems control design
Other Requirements
Ability to think outside the box
Ability to innovate & work with minimal supervision
Problem solving and analytical skills, result oriented.
Able to work within and manage a team of professionals, guiding and coordinating towards achieving common objectives.
Strong Leadership skills and strong ethics
Networking ability – Internal & External
Keen on controls & financial reporting discipline
Self-driven & able to take initiative
Closing Date
Suitable candidates requested to apply by sending through their CV's to [email protected]. Closing date for receiving applications is 26th October, 2021.
Airtel is an Equal Opportunity Employer and is non-discriminatory on the basis of race, gender, sexual orientation, disability, ethnic grouping.
Please note that due to the high volume of applications received, only shortlisted candidates will be contacted.
Find Zambia Jobs – The best job board for Jobs in Zambia