Full Time
Applications have closed.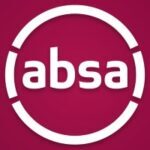 Absa Group
Bring your possibility to life! Define your career with us
With over 100 years of rich history and strongly positioned as a local bank with regional and international expertise, a career with our family offers the opportunity to be part of this exciting growth journey, to reset our future and shape our destiny as a proudly African group.
Job Summary
To deliver operations administrative support services through the execution of predefined objectives as per agreed standard operating procedures (SOPs).
Job Description
Operations support: Provide operations support against standard operating procedures | Ad Hoc duties: Provide support to customers and team as required to ensure team performance on an ongoing basis | Compliance and Risk Management: Fulfil all activities in adherence to relevant control and compliance requirements, and quality standards
Main Accountabilities
Transaction Processing ​
Check and ensure that all entries are duly signed before processing. Ensure laid down due diligence procedures including FTOS is observed.
Perform FOS remote authorisation for Cashiers transactions.
Ensure all items being sent to other departments. are recorded /scheduled and have a Rotation number. Keep a control copy to track Turnaround Time (TAT). Chase for acknowledgements for outstanding control sheets. Escalate to Branch Manager or BOM if not resolved.
Work on all instructions immediately upon receipt to avoid loss of business due to delays. Finish all the day's work within the normal working hours.
Carry out the call over of cashiers' previous days vouchers by way of validating.
 Ensure that all account opening mandates are checked for quality assurance before they are sent to Record Management department for archiving.
Rigour / Risk and Control
Conduct Snap checks as assigned and within the agreed time frames.
Hold keys for the Strong Room without any compromise.
Loading of Loan Applications and other customer instructions
Ensure that all activities and duties are carried out in full compliance with regulatory requirements, Absa Operational Risk Framework and internal Absa Policies and Standards ​
Customer Service
Always practice the tenets of  TCF (Treating Customers Fairly)
Respond to telephonic customer inquiries.
Act as principle point of contact between retail and operations through escalating all Back Office inquiries to the relevant depts. and tracking the turnaround time
Cash Management Procedures
Responsible for managing the vault and all cash supplies on the tills (beginning and end of day and intra-day )as well as cash sorting and CIT repatriation.
Ensure that the CIT end to end procedures are adhered to.
Supervise cashiers and ensure timely resolution of cash differences.
Perform Cashiers regular surprise checks and maintain a record of the checks for audit trail.
Monitor cash levels held by the cashiers and in the vault throughout the day to ensure that both elements are within limits.
Order Branch cash from cash provider or central Bank in accordance with limits set by the country head office.
Assist with daily reconciliation of Branch total cash and immediately escalate all cash issues directly to the Branch Manager or BOM in accordance with current procedures.
Ensure cash is packed /bundled correctly by front line/Tellers.
 Count all cash received or dispensed in detail to ensure that errors are avoided .The Bank has a zero tolerance policy for teller/cash errors and appropriate action will be taken, which may include formal disciplinary procedures.
 Own and manage internal Branch Ops queries and complaints related to cash by taking ownership and resolving in a timely manner.
Ensure that Bulk stock of controlled stationery is balancing daily.
Take stock and account for the working stock controlled stationery boxes to be locked in the vault as part of the close of day Branch checks.
 Ensure that all cash transaction records are kept meticulously and in accordance with Bank procedures. Ensure you make such documents available for review /control purposes when required.
Hold one of the two keys to the vault and/or strong room without compromising.
Reconcile vault cash daily i.e. at the beginning and at the end of each day, as well as when cash is restocked in the course of the day.
Receive, open and sort internal mail not marked confidential and deliver to the relevant areas for follow up action.
Ensure all outgoing mail from the branch is collected by the external provider daily. Follow up with the provider when items are not collected timely.
Complete daily/ monthly / quarterly/annual returns for signoff by the Branch Manager or BOM
Branch and System Administration
Act as one of the Systems Administrator for Start and End of Day and user maintenance.
Report all branch system failures to local IT help desk. Conduct system checks as directed by IT and ensure any unresolved issues are taken up by IT. Escalate outstanding issues to the Team Leader/Branch Manager when required.
Education
Further Education and Training Certificate (FETC): Business, Commerce and Management Studies (Required)